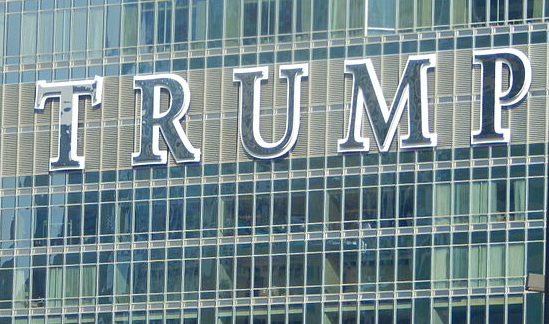 After a roll call vote on Tuesday in Cleveland, Donald Trump was officially nominated as the GOP's presidential candidate. Unfortunately, his domination in Republican polls has done little to stymie the falling value of his once-coveted branded condos.
In a report commissioned by Yahoo! Finance, real estate group Redfin analyzed the sale of 1,081 condo units from Jan. 1, 2015 to May 31, 2015 as well as the same period for 2016 – 161 units were Trump condos and the rest were comps from within 0.5 miles of a Trump tower. The report's results were as follows:
From the first six months of 2015 to the same period in 2016, Trump-branded condos lost a 6.8 percent sale price premium compared to similar properties.
On a price-per-square-foot basis, Trump units sold at a premium of 9 percent ($97) compared with similar units in 2015. In 2016, the effect became insignificant.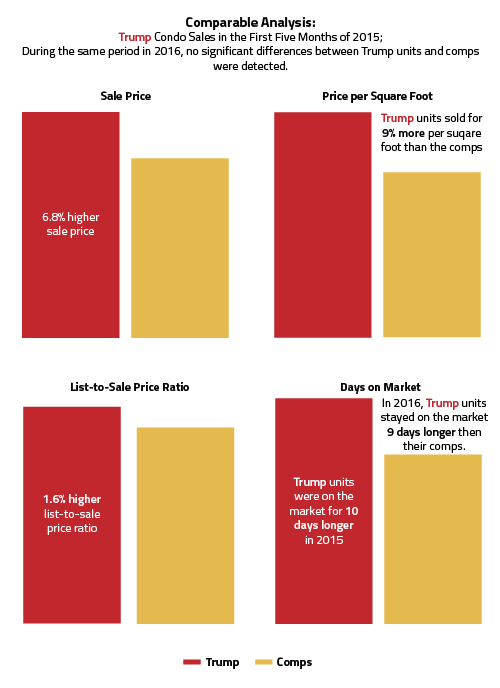 Over the last year, Trump has been called an embarrassment and a demagogue; he's been likened to Hitler and Voldemort (the latter by J.K. Rowling herself no less). Opinions of the real estate mogul throughout the nation have been altered, fundamentally (for better or for worse) since he took up the mantle of possible GOP presidential candidate, and it begs the question: has his time in the political spotlight caused the depreciation of his condos?
Redfin Chief Economist Nela Richardson says probably not.
"Trump condos have lost the price advantage they enjoyed before the campaign and are starting to sell similarly to comparable condos," said Richardson, who added that while it is tempting to blame politics, the more likely culprit is changing market conditions. "The luxury market has been fighting a chill since late last year and even the gold-plated faucets in Trump's bathrooms can't overcome a slowdown in demand from wealthy buyers caused by the rocky global markets in 2016."