The availability of affordable housing is a concern for many consumers, according to the National Association of Realtors' 2017 National Housing Pulse Survey.
The survey, which measures consumers' attitudes about housing issues in the nation's largest metropolitan statistical areas, found that 44 percent of respondents nationally categorized the lack of available affordable housing as a very big or fairly big concern.
However, the survey also found that 84 percent of Americans believe that purchasing a home is a good financial decision, which is the highest it has been since 2007. Eight out of 10 consumers believe that it is important to own a home in order to build personal equity, and to build long-term wealth and increase net worth.
"Despite the growing concern over affordable housing, this survey makes it clear that a strong majority still believe in homeownership and aspire to own a home of their own. Building equity, wanting a stable and safe environment, and having the freedom to choose their neighborhood remain the top reasons to own a home," says NAR President William E. Brown.
Concerns for housing affordability can vary significantly depending on the demographics. More than five out of 10 unmarried, non-white Americans view lack of available affordable housing as a big problem, while 40 percent of married and white Americans view it as a big problem. Additionally, 65 percent of working class consumers are concerned about affordable housing, while 55 percent of public servants list it as a major concern.
The survey also found that four in 10 Americans say paying their rent or mortgage is a strain on their budget, but 51 percent said they were willing to strain their budget for a better living environment and a neighborhood with better schools and job opportunities.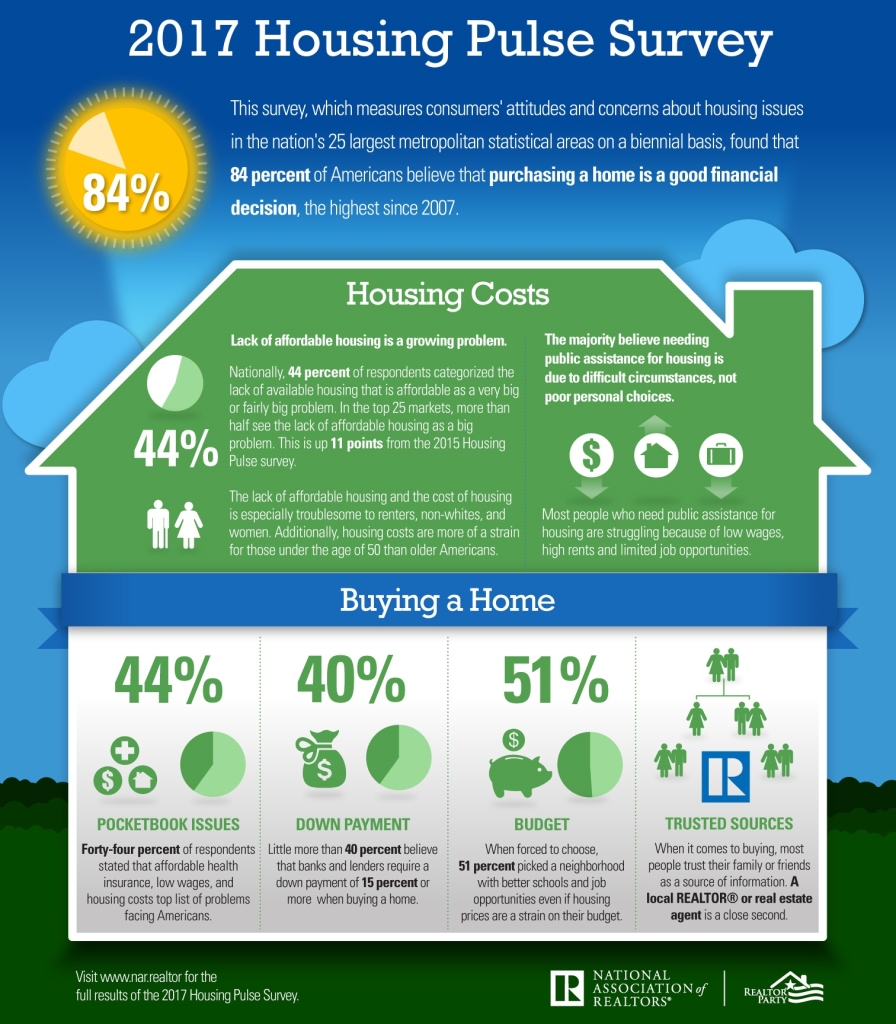 Click to expand