The federal funds rate will rise by 0.25 percent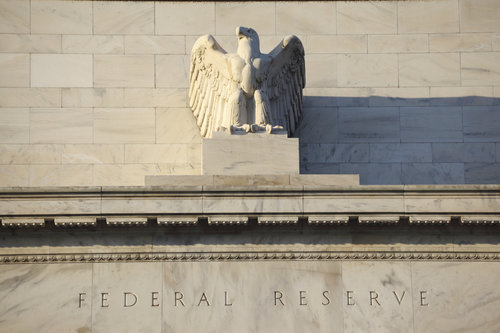 The Federal Reserve announced today that it will raise the federal funds rate, the key interest rate that influences mortgage, auto loans and other forms of financing, by 0.25 percent. Additionally, the Fed stated that only gradual increases would occur as the economy continues to evolve and strengthen. The decision was reached unanimously among the Fed's board of governors.
The hike is not wholly unexpected, as economists have predicted an increase for some time now, given the economy's relatively strong performance; in its announcement, the Fed cited a low inflation rate, a low unemployment rate and declines in energy prices and non-energy import prices as deciding factors in the decision.
An economic forecast released with the report predicted the federal funds rate would ultimately rise by 1.4 percent by the end of next year. Doug Duncan, Fannie Mae's chief economist, commented that he expects additional hikes in the federal funds rate in 2016, though the increases will affect mortgage rates on marginal terms.
"Today's dovish statement reinforces our expectations of a gradual pace of tightening," Duncan said. "We expect three more hikes in the fed funds target next year, with the 30-year fixed mortgage rate rising from 3.9 percent this quarter to 4.1 percent a year from now."
Conflicting Data on Buyer Opinion
Although mortgage rates will rise slightly as a result of the federal funds rate increase, there are conflicting surveys on how consumers will respond to the Fed's policy.
The latest Berkshire Hathaway HomeServices Homeowner Sentiment Survey found that 62 percent of prospective homeowners would be made more anxious about their current financial situation by higher rates. Additionally, half of prospective homeowners believed they would experience more difficulty affording their ideal home.
Berkshire Hathaway President Stephen Phillips noted that this was a new experience for many first-time homebuyers.
"The reality is that an entire generation of first-time buyers has never experienced a meaningful rate increase," Phillips said. "This is a new and unfamiliar phenomenon to them."
By contrast, a Redfin survey from July found that only 5 percent of buyers were concerned with rising interest rates, and were much more focused on affordability, competition and inventory; a more recent Redfin survey reaffirmed those consumer attitudes.