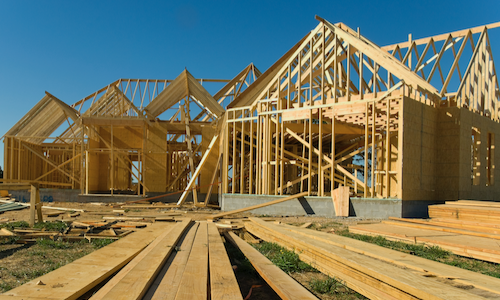 There aren't enough homes, and that's a problem in multiple markets. But it might not be for too much longer.
"As most real estate professionals know, housing costs are still climbing," National Association of Realtors Chief Economist Lawrence Yun wrote in March. "Rents rose at their highest pace in seven years and home prices nationally increased by 6 percent. That would be three times the pace of average wage growth. Housing costs are expected to keep rising in 2016 simply because not enough homes are being built."
The rise and fall
In the years leading up to the financial crisis, builders were on a hot streak. From 2000 to 2007, annual home starts averaged 1.7 million. But when the mortgage market collapsed, so did demand for new homes. Annual home starts fell below 1 million in 2008; and then to 554,000 in 2009.
In almost every major metropolitan market, builders struggled (and still do) with an absence of skilled labor, lot shortages and hefty, complicated regulations. These and other hurdles have kept starts down.
However, the industry appears to be bucking that trend, according new projections from Metrostudy.
A bright future
2014 was the first year since 2007 that national home starts broke the 1-million-start threshold; and it was by only 3,000 starts. In 2015, builders increased production yet again, reporting 1.11 million starts; and the rate of growth is expected to carry over into this year, and each year until at least 2018 – when home starts are projected to reach 1.35 million.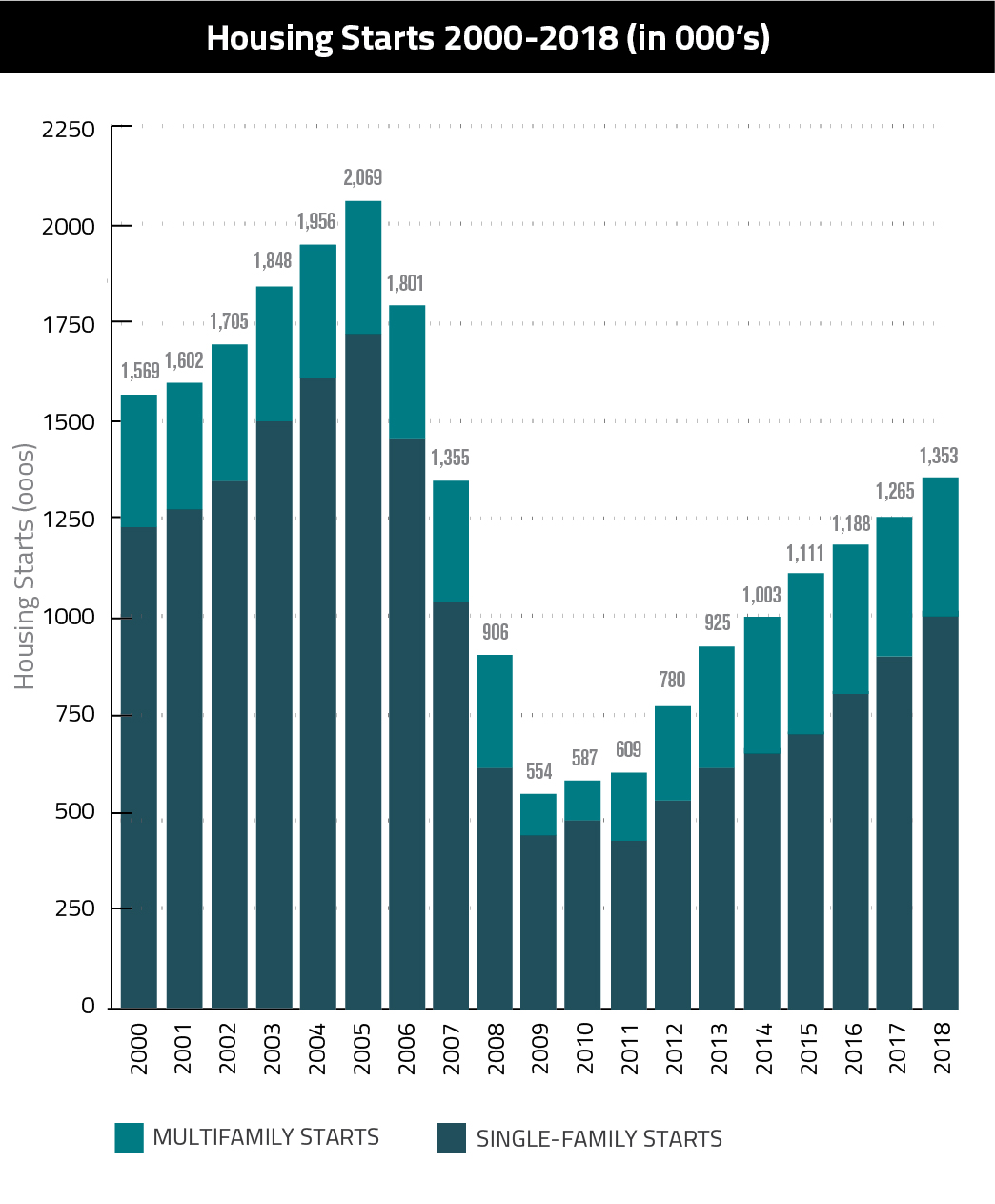 Metrostudy's chief economist, Mark Boud, noted in a statement accompanying the projections that the continued growth in building, particularly in the single-family side of the market, is a sign of market maturation, which will ultimately put a drag on rapid home price appreciation.
"The U.S. housing market continues a steady expansion," he said. "We expect similar gradual growth in volume for the next several years, but with slower price gains, especially in the new home sector. Single-family construction is finally expanding more quickly than multifamily, an expected eventuality as the market recovery matures."