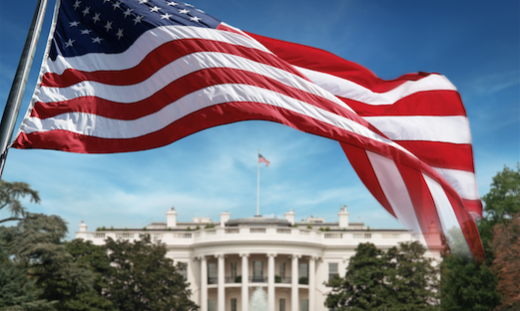 The median home price nationwide when President Donald Trump took office was $234,900, according to the National Association of Realtors.
Apart from Trump, there have been eight presidents to hold office since NAR started compiling comprehensive home sales data in 1968. And in honor of our 45th president, NAR took a look back to see where home prices were at the start each presidential term over the past almost 50 years.
Median home prices were highest at the start of President George W. Bush's second term – which makes a lot of sense, as during that time the housing bubble was still inflating. It also makes sense that median home price appreciated the most between the younger Bush's first and second terms; it rose over $40,000.
Check out our below table to compare median home prices as they correspond to presiding commander in chief.
| President | Year | Median home price |
| --- | --- | --- |
| Richard Nixon | 1969 | $137,988 |
| Richard Nixon | 1973 | $156,221 |
| Gerald Ford | 1974 | $160,166 |
| Jimmy Carter | 1977 | $156,836 |
| Ronald Reagan | 1981 | $170,302 |
| Ronald Reagan | 1985 | $164,614 |
| George H. W. Bush | 1989 | $174,779 |
| Bill Clinton | 1993 | $170,911 |
| Bill Clinton | 1997 | $184,528 |
| George W. Bush | 2001 | $195,014 |
| George W. Bush | 2005 | $239,761 |
| Barack Obama | 2009 | $183,693 |
| Barack Obama | 2013 | $176,278 |
| Donald Trump | 2017 | $234,900 |