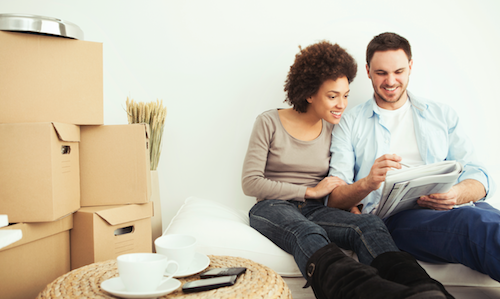 As home prices continue to reach record-high levels, even modest increases in the inventory of homes for sale have not been enough to improve the picture for homebuyers in the second half of 2018. But winds could be shifting in their favor as mortgage interest rates remain locked in a nearly two-month holding pattern.
That's based on two mortgage market reports released last week. In one, Zillow pointed out that as of July 18, the average mortgage interest rate on new loans had fallen by half of what it had gained since the beginning of the year. And in Freddie Mac's weekly Primary Mortgage Market Survey released the next day, rates again showed little to no movement. As of July 19, 30-year fixed-rate home loans averaged 4.52 percent.
Therefore, slower-than-expected rate increases could tip the scale in favor of buyers, giving a much-needed boost to home sales heading into the end of the summer.
"Home sales have mostly moved sideways for much of the year, but given the sizable demand for buying in most markets, there's hope for a small breakout in the months ahead," said Freddie Mac Chief Economist Sam Khater in his July sales forecast. "Mortgage rates have stabilized in recent months, and in some high-cost markets, price appreciation is showing some signs of easing. If new and existing housing supply can increase meaningfully, sales will follow."
Like other indicators such as home prices, mortgage interest rates tend to increase as the overall economy grows to create more demand for homes. Rates haven't grown as quickly as expected so far this year, primarily due to secondary factors such as uncertainty in the stock market, Khater explained. Still, he warned that lagging interest rates could only do so much to make things easier for homebuyers.
"Unfortunately, don't expect much relief from the tight inventory conditions plaguing many markets," Khater added. "As seen again last month, new home construction is not picking up to meet demand, and as a result, home prices are still rising at double the pace of income growth."