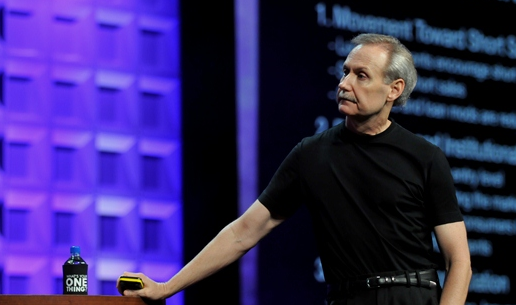 In an email sent to associates late in the evening Jan. 8, Keller Williams Realty, Inc. announced co-founder Gary W. Keller would return to his role as CEO after having left that same post in 1995 and serving on the company's board since then. Keller replaces John Davis, who was appointed CEO in April 2017. In a letter to associates announcing the news, Keller also named Chief Innovation Officer Josh Team as president.
"Since its founding in 1983, Keller Williams has always been a pioneering company focused on growth, innovation and culture," Keller told colleagues via email. "Nothing has changed. I am as committed as ever to positioning Keller Williams to lead the real estate industry into the future."
Over the last several months and in preparation for this transition, Team began leading all marketing, training and operational efforts for the company.
"Together through Labs, Josh and I have collaborated with thousands of you – our agents and leaders in the field – to design the real estate operating system of the future, putting your data back in your hands, and empowering you through [artificial intelligence] to provide more value to your clients," Keller said in his email.
Keller and Joe Williams jointly founded Keller Williams in 1983, with Keller serving as its first CEO. Leaving the post in 1995, he continued to serve as the chairman of the board while pursuing other opportunities, having written and published four books on real estate in the intervening years.
Today, Keller Williams counts more than 190,000 associates across 980 offices worldwide. At the end of the third quarter last year, the company was home to 166,854 agents in the U.S. and had closed 842,186 transactions year-to-date.
Read our March 2018 feature for more on KW's tech-focused ambitions.