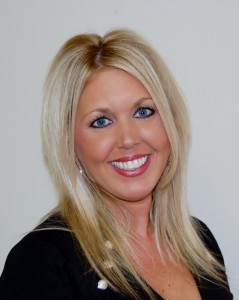 Every week, we ask an Atlanta real estate professional for their thoughts on the top trends in Atlanta real estate.
This week, we talked with Kerri Briant, a new home specialist with Traton Homes' Estates at Davis Ridge community in East Cobb. A life member of the ABR Multi-Million Dollar Sales Club, Kerri was the No. 1 new home sales agent in 2007 with $46 million in sales volume, and in 2012, she was in the top 5 percent in new home sales.
Atlanta Agent (AA): New home building suffered some serious setbacks during the housing downturn; recent reports, though, suggest that new construction in Atlanta is making a comeback. What have you observed, in your markets?
Kerri Briant (KB): New home building suffered major setbacks during the housing downturn, and was a journey that none of us expected to be so severe. Atlanta was hit very hard during the crash but has recovered very nicely. Reports indicate that in 2013, new home starts in Atlanta were up 67 percent, and new home closings were up 39 percent. That represents a massive improvement in new home construction, and it's only going to get better – the economy is improving, interest rates are stabilizing and banks are lending again.
For several years during the downturn, banks were foreclosing on quite a few properties. Larger homebuilders, like Traton Homes, survived the market by purchasing the remaining lots in incomplete neighborhoods from the bank. We would purchase 10 or so lots in an existing neighborhood, continue our focus on sought after trends in the market, and sell them at a fair and marketable price point.
The competition, if any, was scarce. We were basically competing with ourselves. Those communities are now very few and far between; they've been consumed by us or by other builders that survived the downturn. Today is a different situation. We are purchasing raw land again and developing it. With that said, the market is definitely improving, and new construction is back.
AA: We've also reported on the typical features that consumers look for in new homes; among your clients, what features do you find to be the most popular in new homes?
KB: Being on the front lines of selling new homes, we experience firsthand what the buyer is truly looking for in a new home. After all, purchasing a new home allows the buyer to personalize the home to their liking and individual needs.
The most popular features we are seeing in the Atlanta market are three- or four-sided architectural details featuring brick, stone and or cedar shake, three-car garages, 10-foot ceilings, hardwood floors on the main, gourmet kitchens and luxurious master suites. Buyers are also looking for very open, spacious floor plans, including expansive gourmet kitchens that open up to a breakfast area, with a cozy keeping-room ideal for entertaining.
The color trends have also transitioned to a softer, cleaner look with gray tones throughout the home. White cabinets have been extremely popular in our new homes, with brushed nickel hardware. Appliances are moving towards the industrial look, with stainless steel hoods, cooktops and double ovens.
Finally, we are finding many buyers choose the new construction direction to not only to customize their home, but also because the amount of inventory is low in the Atlanta market.
AA: Finally, where do you see new construction heading, in the coming months?
KB: The market for new construction in 2014 is only going to improve, specifically here in Atlanta. It is amazing to see how many new homes are being constructed. New home communities are being developed all over the metro Atlanta area. But, most importantly, banks are lending money again to borrowers, allowing the mortgage availability to improve. Employment growth is also increasing here in Atlanta. The market is undergoing an accelerated economic improvement; therefore, numerous corporate companies are relocating their offices to Atlanta.
With its affordable business expenses and its low cost of living, Atlanta presents a valuable package to those companies. Those factors, combined with continued growth in the homebuilding industry, will play a major role in the success of Atlanta's new home market in 2014 – something that I am excited to be a part of.