This year could be Atlanta's best economic period in nearly 20 years.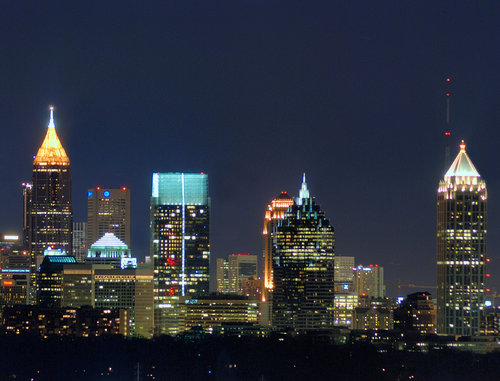 The economy in Atlanta's metro area has improved markedly in the last couple years, but 2015 may be the area's best year yet – and by a wide margin.
According to research by Marci Rossell, the former chief economist with CNBC, Metro Atlanta could add up to 140,000 jobs in 2015; that would not only be up from 60,000 in 2013 and nearly 100,000 in 2014, but would also represent the area's best year of job growth since the 1996 Olympics.
2014 a Year of Cheer for Atlanta Job Growth?
For Rossell, the key factors in Atlanta's strong 2015 job growth are falling gasoline prices, rising consumer confidence and interest rates that are consistently among the lowest in recent memory.
And there have certainly been recent developments that bolster Rossell's confidence: Daimler AG recently chose Atlanta for its new Mercedes-Benz U.S. headquarters, which will bring 800 to 1,000 jobs to the region; State Farm Insurance is opening a new Dunwoody campus, which could bring 8,000 jobs; and the construction on SunTrust Park, the new ballpark/mixed-used development for the Braves, could employ up to 5,000.
Strong Economy = Strong Housing Market
We mention all of that highly encouraging economic news for an obvious reason – beyond stats on home sales and home prices, such developments are the best possible news for Atlanta's housing market.
As we've written on numerous occasions, housing cannot truly recover until the economy recovers, so it stands to reason that as Atlanta's economy prospers, so will its housing market.