The news just keeps getting better for Atlanta's economy in 2015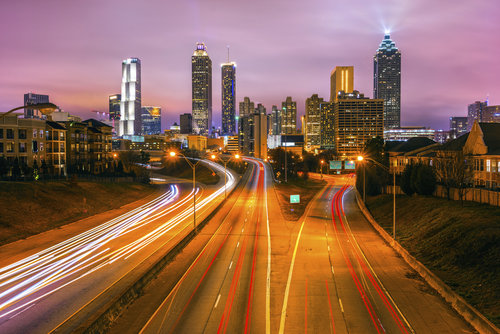 Atlanta's housing market has been on a tear in 2015, and new economic projections suggest that business could get even better.
According to analysis by Mark Vitner, a senior economist with Wells Fargo Securities, Metro Atlanta should add between 90,000 and 100,000 jobs in 2015, with strong growth in the professional and business services leading the charge.
So Goes the Economy, so Goes Housing
A strong economic foundation is essential for a strong housing market, and as Vitner explained in comments to the Atlanta Business Chronicle, the urban desires of Metro Atlanta's new, urban workforce is bringing about changes at both the commercial and residential areas of real estate.
"Much of the [economic] gain is coming in professional and business services, a broad category that includes several creative fields in the tech sector," Vitner explained. "Many of these firms are hiring younger folks that desire an urban lifestyle, which is helping drive demand for office space in Buckhead and Midtown.
"Even the suburbs are becoming more urban," he continued, "with many developing or redeveloping urban centers, where people can walk from place to place and interact in a variety of settings. So it is not just the number of jobs being created but also the types of jobs and the types of people filling them that is driving demand for office space."
Drew Jackson, a Realtor with Keller Williams Realty Intown, also spoke to Atlanta's burgeoning urbanism, especially as it concerns the city's Beltline development.
"There are many developments going up around Atlanta, but the Beltline is still the hottest area right now," Jackson said. "The Beltline has had a huge impact on real estate in Atlanta, and has driven private investment to the area. Whenever you're talking with clients, one of the first questions on their mind is 'How close can I be to the Beltline?'"
Atlanta's Economy Continues to Strengthen
Vitner's analysis is not even the first high-profile assessment of Atlanta's economic strengths. Earlier this year, Marci Rossell, the former chief economist with CNBC, reported that Atlanta could add as many as 140,000 jobs in 2015.
Citing falling gasoline prices, rising consumer confidence and competitive interest rates, Rossell also factored in the new Mercedes-Benz U.S. headquarters, which will bring 800 to 1,000 jobs, the new State Farm Insurance  Dunwoody campus, which could bring 8,000 jobs, and the construction on SunTrust Park, which could employ up to 5,000.
Atlanta has not seen those kinds of numbers since the mid-90s, and such job growth only bodes well for residential housing.