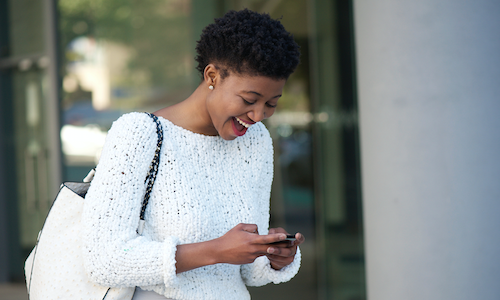 Redfin this week released its newest tool Opportunity Score, which will measure the number of jobs within a 30-minute, car-free commute from a particular address, giving agents yet another tool and credential to use in their listing presentations and sales pitches.
A contribution to the White House's Opportunity Project – an initiative encouraging the development of economic mobility-improving technologies through the use of open government data – Redfin's new score – which compliments its existing Walk, Bike and Transit Scores – "aligns with two major trends influencing how people live today." According to the brokerage,  those trends are: shorter commute times and access to more jobs.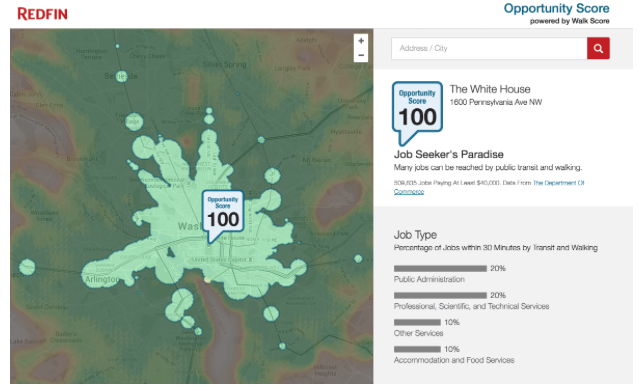 "Where you live can have enormous implications for your family's economic stability and upward mobility," said Redfin chief economist Nela Richardson. "A family may be able to find an affordable home to buy or rent, but if it's far from quality jobs, highly-rated schools and other amenities, it could hinder the family's chances to get ahead."
Addressing a serious problem
Redfin's Opportunity Score comes at the right time in homeownership, as Americans are indeed facing longer commutes to work – particularly for minorities and the poor.
According to a 2015 report from the Brookings Institution, between 2000 and 2012, the number jobs within typical commute distance for residents in the country's biggest cities fell by 7 percent. For Hispanics, the pool of jobs shrank by 17 percent; for African Americans, 14 percent; for the poor, 17 percent; and for white and non-poor residents, the number of jobs within their typical commutes dropped by only 6 percent.
Eric Scharnhorst, the Redfin livability analyst who led development of Opportunity Score, said the project was simply an extension of the brokerage's broader mission, which is to "make information about employment, home prices, transit access and other community characteristics easily available to help people marke important decisions that can impact their families' long-term economic futures."
As for the brokerage's motivations, he said: "The bottom line is that everyone deserves opportunity."