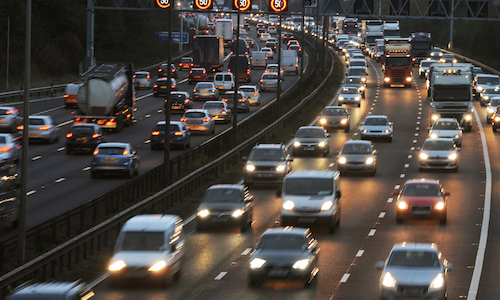 Everyday, millions of Americans in hundreds of cities across the country wake up and have to catch public transit – whether it be a bus or train. The experience is more pleasant for some than others. And in a new report from Trulia, the listing portal attempted to answer the question for homeowners: which cities are the best for public transit commuters?
In its research, Trulia compared commute departure times and durations, as well as the percentage of households dependent on public transportation, to determine the top 25 "transit-friendly" U.S. cities. Portland was No. 1 – (Atlanta, Chicago, Boston, Houston, Miami) was (No. 17, No. 3, No. 7, No. 5, No. 13).
What helped the Dogwood City rank so high was a combination of two things: late departure times (8:45pm – 15 minutes after I usually arrive at work) and a relatively small increase in the number of public transit commuters from 2010 to 2014 – which effectively means Atlanta has had time to alter its public transit system to accommodate any increases in ridership.
Check out the full rankings below:
| City | Avg. Departure Time for Public Transit Takers | Avg. Duration of Commute for Public Transit Takers | % of Households Taking Public Transit to Work 2014 | Transit-Friendly Rank |
| --- | --- | --- | --- | --- |
| Portland | 8:50 | 42.6 | 9.10% | 1 |
| St. Louis | 9:41 | 49.7 | 5.90% | 2 |
| Chicago | 8:36 | 44.3 | 23.70% | 3 |
| Minneapolis/St. Paul | 8:50 | 37.8 | 10.90% | 4 |
| Houston | 9:03 | 43 | 4.10% | T5 |
| New York | 8:36 | 46.3 | 52.20% | T5 |
| Boston | 8:27 | 41.5 | 28.20% | T7 |
| Philadelphia | 9:06 | 43.5 | 31% | T7 |
| San Diego | 9:01 | 50.8 | 3.70% | T7 |
| Washington, D.C. | 8:05 | 44.6 | 23.20% | T7 |
| Phoenix | 8:55 | 52.7 | 3.70% | 11 |
| Tampa | 8:15 | 48.1 | 2.50% | 12 |
| Denver | 8:40 | 44.9 | 6.60% | T13 |
| Miami | 8:18 | 50.4 | 6.50% | T13 |
| San Francisco | 8:28 | 38.7 | 29.50% | 15 |
| Dallas | 8:11 | 49.5 | 3.70% | 16 |
| Atlanta | 8:45 | 54.7 | 5.30% | T17 |
| Seattle | 8:27 | 43.7 | 16.00% | T17 |
| Anaheim, Calif. | 8:32 | 55.1 | 2.80% | 19 |
| Cambridge, Mass. | 8:02 | 42 | 15.30% | 20 |
| Newark, N.J. | 8:17 | 54.5 | 14.60% | 21 |
| Los Angeles | 8:04 | 49.8 | 9.10% | 22 |
| Riverside, Calif. | 8:06 | 60.4 | 1.60% | 23 |
| Oakland | 8:05 | 50.3 | 17% | 24 |
| Baltimore | 8:00 | 50.6 | 12.60% | 25 |