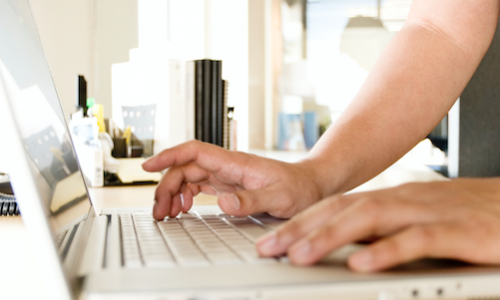 For most buyers and sellers, contacting a real estate agent isn't their first step. Their first move is to go online.
Sixty-six percent of Realtors and 70 percent of brokers have a website, the National Association of Realtors' 2015 Member Profile confirmed. Of the 34 percent of NAR members who don't have a website, 9 percent say they plan to get one in the future.
The Internet has become an integral part of the homebuying process. It has buyers and sellers doing their own research prior to looking for or listing a home; and it also allows consumers to vet real estate agents before they ever enlist their services. A joint Google-NAR report found that 89 percent of real estate consumers research agents online prior to contacting them. It makes how agents present themselves online paramount to long-term success.
But what online tactics provide agents with the best bang for their buck? According to a new joint study from IP Media Lab, S.I. Newhouse School of Public Communications at Syracuse University, and Forbes, the most effective way to build a brand on the Web is through content.
Connect with clients through branded content
"(Branded content) allows advertisers to connect with audiences in a way that is more consumer-centric – a way that offers value to the consumer as opposed to a product push," said Kara Manatt, senior vice president of intelligence solutions and strategy for IPG Media Lab.
The study's results overwhelmingly lean in favor of branded content as the best way to connect with consumers, who explained their preference as feeling content was less about selling them on something and more about providing value. The study also found:
Brand recall is 59 percentage points higher for branded content than display ads.
Fourteen percent of consumers were more likely to seek out more content from brands after a single exposure to branded content.
Over time, branded content has become more effective. It's about three times more effective than it was in 2013.
A Millennial approach
One of the study's key findings, however, beyond content's overall effectiveness, was its ability to resonate with Millennial consumers (i.e. the next generation of homebuyers). According to the collaborative report: "18-34 year olds responded better to long articles, driving higher engagement consideration rates and aiding recall."
But agents haven't been the biggest adopters of content; only 12 percent keep a real estate blog.
"Real estate is a media-rich industry that has long used images to drive home sales," Local Realty Service Realtor Fred Franks told business.com earlier this year. "But having great photos on a website won't guarantee a sale or even get prospective homeowners in the door. The key is to use content marketing and social media to nurture your leads."