The real estate market is subject to change, and over the next 10 years, it's going to do just that – or at least that's the conclusion of a joint report from the Urban Land Institute and Terwilliger Center for Housing, prepared by John Burns Real Estate Consulting.
In the 37-page "Demographic Strategies for Real Estate" report, John Burns analysts make a number of data-supported predictions about what the real estate market could look like by 2025. Here were the findings we found most important for real estate professionals:
1. Tomorrow's home market is far more diverse – In 1970, only 5 percent of the U.S. population was foreign born. Forty years later, that share had jumped to 13 percent. If John Burns projections are correct, Immigration will account for half of the country's population growth by 2023. The increase is significant not only because it alters the cultural fabric of the U.S. and its cities, but also because these foreign-born families will be more affluent than past generations, and will therefore play an even bigger economic role – especially in the housing market.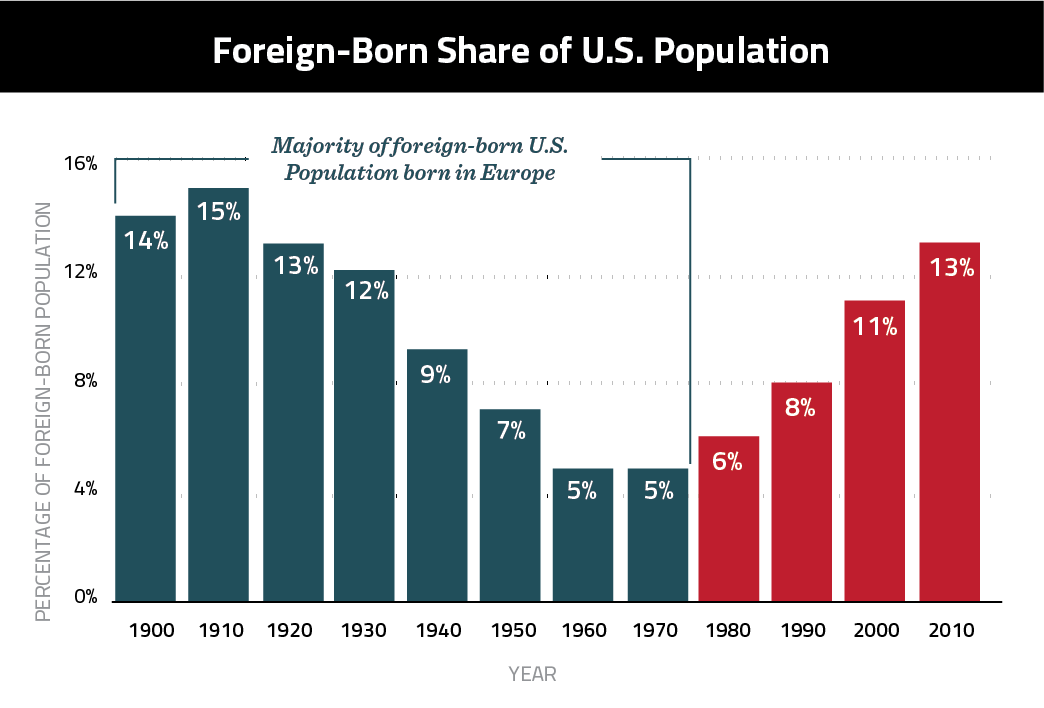 2. Household formation set to explode, but not homeownership – Millennials are having children later, they're getting married later and they're forming households later. That's been a big problem for the housing market, because household formation is historically one of the biggest drivers of homeownership. Since 2005, there have been about 7 million new households formed – an extremely slow rate compared to previous decades. The nation's homeownership rate is currently at a 50-year low. The good news is that household formation is expected to rise dramatically over the next 10 years. John Burns' analysis puts growth at about 12.5 million net new households. However, despite the growth, homeownership isn't expected to rebound. The rate is expected to fall even further. The report read: "We believe a larger percentage of households than ever before will opt to raise their family in a professionally managed, detached rental home."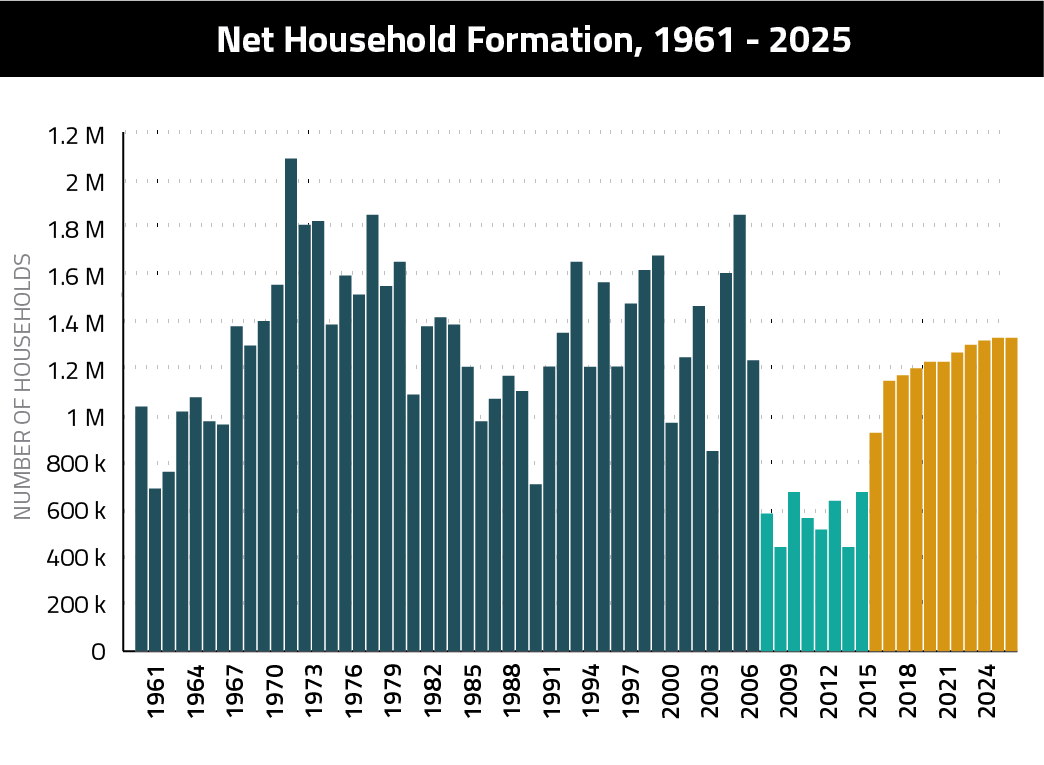 3. A worsened labor shortage is imminent – The construction industry is currently facing a crippling labor shortage. Some say it's because during the crash a large number of construction workers found more lucrative opportunities in the energy sector and now they have no good reason to come back – which is partly true. But another reason, and why the shortage is going to extend to other industries over the next 10 years, is because the labor pool is shrinking. Historically, the workforce population has grown annually by 1.5 million people. But by 2022, that rate is expected to drop below 500,000 – and stay there through "at least 2025," the report read. The drop will likely stunt economic growth, which will damage the overall real estate market.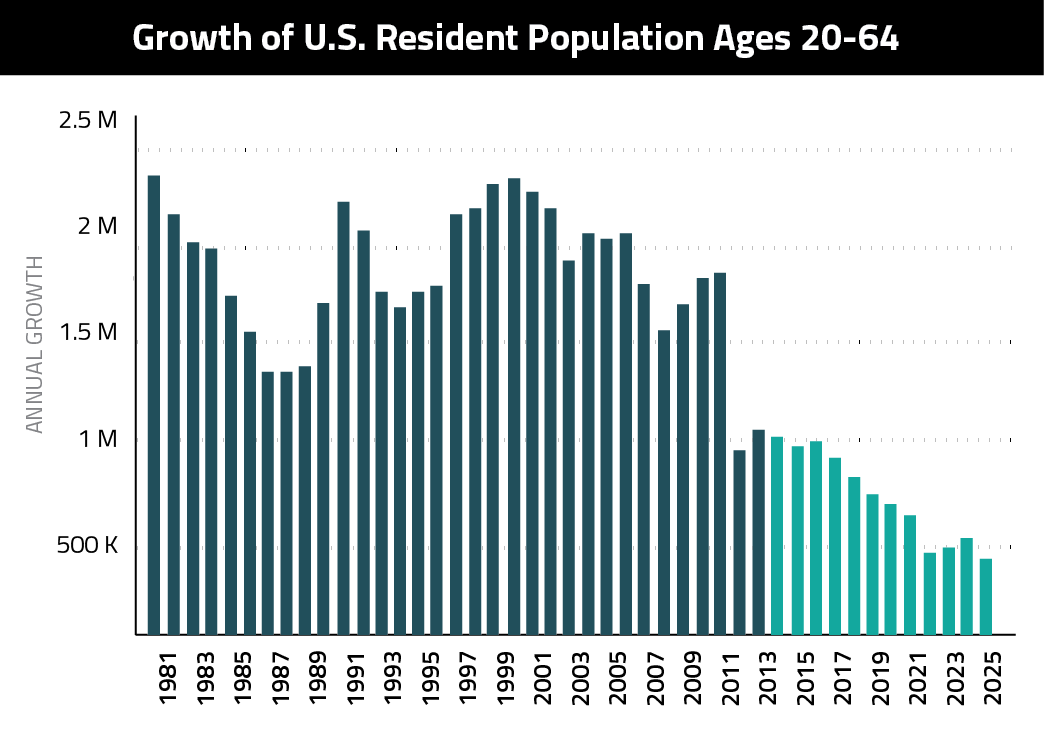 4. Suburban growth will return – From 2010 to 2015, it was all about urban growth. Urban households grew by 13 percentage points from the decade prior, while suburban growth dropped by 6 percentage points. It's one of the reasons the rental market has performed so well and why urban home prices have seen such strong appreciation. But John Burns' analysts expect that trend to reverse over the next decade. Seventy-nine percent of overall household growth is expected to occur in the suburban markets, compared to only 15 percent in urban ones.