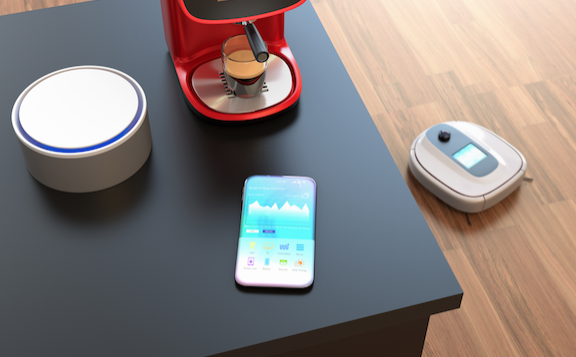 Smart home technologies are one of the most pervasive trends in real estate today, and a recent survey from Coldwell Banker and Vivint Smart Home found that among the currently available varieties, voice automation is the most popular.
Understanding the tech trend is imperative, because, as we've previously reported, homebuyers will pay more for such technologies when purchasing their residences.
And the survey results were emphatic: 72 percent of the joint survey's respondents who have smart home products said that voice control was something they ultimately want, and 48 percent already have voice automated tech.
"We're not surprised that so many Americans want to be able to use their voice to control smart home products, because it makes for a much more intuitive user experience," said Sean Blankenship, the chief marketing officer for Coldwell Banker.
The Amazon revolution
The survey results may, at least somewhat, be attributed to the immense popularity of Amazon's Echo, a voice-automated device that can access the Internet to help answer questions, schedule dinners, etc. It can also be integrated with existing home systems, such as lighting, and turn them into voice-controlled features. Vivint Smart Home CMO Jeff Lyman credits the Echo with some of his company's recent successes.
"Last year, we announced our integration with Amazon Echo, and we've been blown away with how consumers are unlocking the full potential of a voice-controlled smart home," Lyman said. "By simply saying aloud they what they want to happen with their locks, lights, thermostats and security systems, customers spend more time living and less time managing."
The joint survey found that most homeowners (57 percent) preferred their entertainment technologies to be voice automated, but one-third also expressed an interest in voice-automated lighting, security products and shopping.