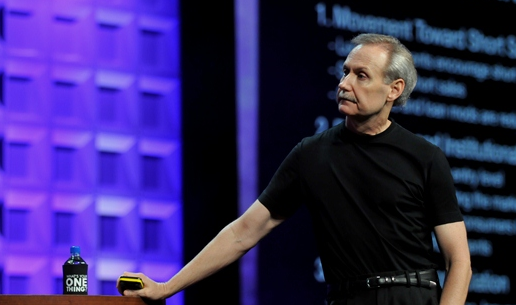 Keller Williams Founder Gary Keller spoke via an invitation-only live stream this week on the nation's real estate market, commenting on the state of today's market, and speculating on the fate of tomorrow's.
One of the most pressing topics Keller touched on is the market's potential disruptors, things that could alter the foundational mechanics of how real estate currently works. The industry is moving in such a rapid deviation from normal operations, he said, that "we could find ourselves in the next six months or so in a completely different climate than the last five years." Whether that was a good thing, he couldn't yet say.
So what did he talk about? Here are some specifics.
1. A new CFPB – The Trump administration and Congress have made it abundantly clear that they intend to limit the power of the Consumer Financial Protection Bureau, if not eliminate it entirely. Earlier this week Republican Representative and Financial Services Committee Chairman Jeb Hensarling issued a legislative proposal that would remove the CFPB's power to bring legal action against companies and give the president the authority to remove its director at will. Nothing has been set in stone as of yet, but Keller sees the writing on the wall. And because the CFPB has had such a hand in regulating the mortgage industry in recent years, any significant changes to the agency's authority could have major implications on how lenders issue mortgages.
2. The new full-service real estate brokerage – In January, Redfin announced it was planning to roll out a new offering for its clients: mortgage lending. The announcement marks a break from the traditional real estate brokerage-lender partnership, and a growing trend. "You're seeing a lot more real estate companies into the mortgage business," Keller said. "And there's a reason why." That reason is streamlining, he explained. Brokerages want to be able to offer their clients everything in one nice bundle.
3. The Opendoor model – If you're unfamiliar with Opendoor, it's a quick way for consumers to buy and sell homes online. The website buys homes sight unseen for cash and then sells them with a 30-day money-back guarantee. It aims to make the process for both parties exceedingly stress free and totally eliminates the need for a broker. It is a technology with promise. But is it the new model for brokerages? "Probably not," Keller said. According to Keller Williams' estimates, Opendoor is likely operating at a hefty loss of about $13 million. And to scale, researchers alongside Keller explained, the website would need what essentially amounts to a "revolving door of capital."
4. Agent expansions – More and more real estate agents are expanding into neighboring markets. Among Keller Williams agents, expansion locations from 2013 to 2016 increased sixfold, from 47 to 255, while their collective sales volume increased from $2.5 billion to $8.5 billion. Some agents have criticized the trend, but Keller pointed out that that isn't stopping it. "It's happening whether you like it or not," he said, delivering the harsh truth that if agents ignore the trend "you're going to get left behind."
---
Photo credit: Erwinnecrumb,Creative Commons Attribution-Share Alike 3.0 Unported, https://commons.wikimedia.org/wiki/File:GaryKeller_OneThing.jpg