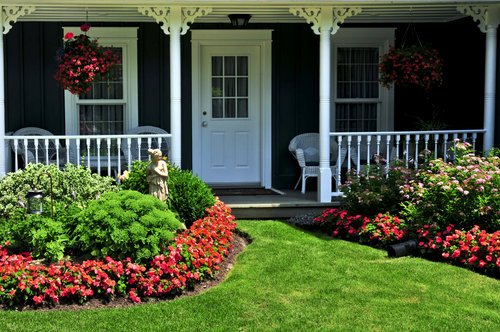 In 2017, the home trends seem to indicate that people want to spend more time outside, but not far from home. Porches seem to be swinging back in style with a majority of new home construction projects begun in 2016 including an outdoor porch.
The National Association of Home Builders announced that out of roughly 780,000 single-family homes constructed in 2016, 65.1 percent had porches. These results came from the Survey of Construction (SOC). This marks the first time that the percentage of homes built with porches is above 65 percent since 2011 where it hit its highest point at 65.7 percent.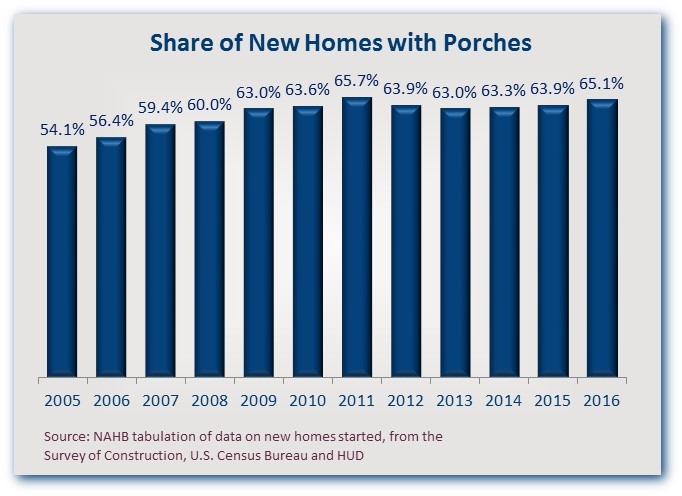 This survey did not distinguish between types of porches however the Annual Builder Practices Survey (BPS) shows that front porches are built much more often than side porches. It also shows that newer homes are building open porches as opposed to screened in ones. BPS also showed that the average square footage for a porch to be roughly 60 square feet.
However, some results differ by geographic location. For example, while nationally the preferred building materials are concrete and wood, in the New England region, the most commonly used material is actually PVC and other plastics, with concrete being used less often.
The SOC showed that at the same time home construction began declining was when porch building began rising. From 2005 to 2011, the number of single-family starts dropped from 1.7 million to less than half of that, 430,000. During that same period porch construction increased from 54.1 percent to 65.7 percent. These numbers are not shocking, it makes sense that the percent of porches would increase if the number of porches was staying about the same but with less homes overall being built.