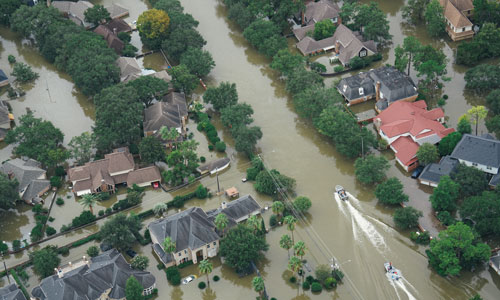 After starting a petition for Congress to reauthorize the federal Flood Reform Act in August, the National Association of Realtors (NAR) recently decided to double down on its efforts to ensure the bill remains in place.
This Monday, NAR penned a letter urging Congress to approve the bill's recent changes. Among the 21st Century Flood Reform Act's key changes is reinstating and reforming the National Flood Insurance Program (NFIP).
"The National Flood Insurance Program aims to reduce the impact of flooding on private and public structures," the U.S. Federal Emergency Management Agency explains on its website. "It does so by providing affordable insurance to property owners and by encouraging communities to adopt and enforce floodplain management regulations."
The NFIP provides up to $350,000 of flood insurance coverage where required for a federally backed mortgage in 22,000 communities nationwide, according to the NAR website.
Originally established in 1968, the Flood Reform Act was extended for three months by President Donald Trump in September after the hurricanes in Texas and Florida. The program is set to expire on Dec. 8.