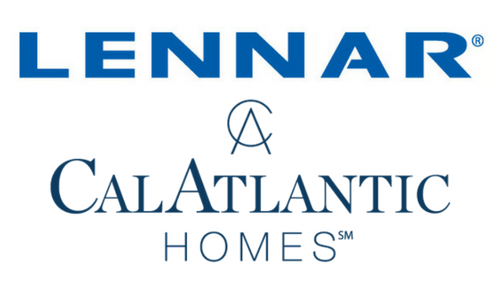 Lennar's previously-announced merger has succeeded, now making CalAtlantic a wholly-owned subsidiary. The merger was approved by 99.4% of the Lennar stockholder votes and 99.9% of the CalAtlantic votes, according to Housing Wire.
"We are extremely pleased to announce the completion of this strategic combination with CalAtlantic, creating the nation's leading homebuilder," Lennar Chief Executive Officer Stuart Miller said. "This combination benefits from overall economic strength, driven by low unemployment, rising wages, favorable tax reform, higher consumer confidence and strong housing demand."
Based on revenues, Lennar will now own or control approximately 250,000 home sites and be actively selling homes in 1,300 residential communities in 21 states.
The merger will consist of approximately $1.16 billion in cash, 82.7 million shares of Lennar Class A common stock and 1.6 million shares of Lennar Class B common stock. Based on New York Stock Exchange closing prices on Friday, February 9, 2018, the value of the Lennar Class A and Class B common stock that will be issued in the merger totaled $4.9 billion.