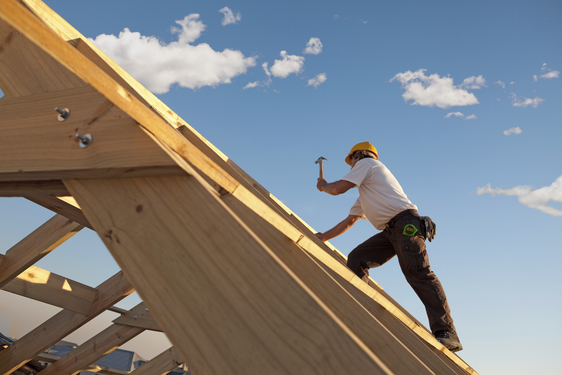 There was an increase in single-family home starts in 2017 compared to the year prior, but the national average still fell short of normal levels seen before the recession.
The 2017 Survey of Construction, released by the National Association of Home Builders, found that the single-family housing start rates only reached  63% of the average number of starts measured between 2000 and 2003. During that period, there were 1,338,090 new single-family housing starts per year on average. While the 2017 number did increase from 58 percent of pre-recession levels in 2016, the national average is still well below what was seen 15 years ago.  
The NAHB reported single-family home starts in 2017 reached 847,830, increasing 9 percent from 2016. More recently, the U.S. Department of Housing and Urban Development reported construction on single-family homes dropped 9.1 percent from May 2018 to June 2018 to a seasonally adjusted rate of 858,000.