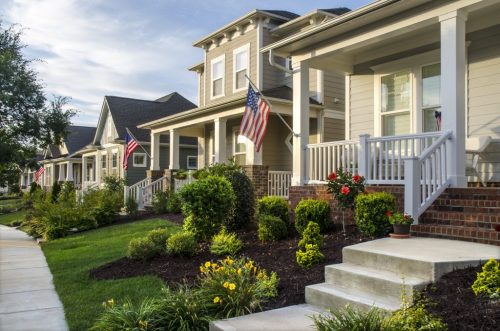 New national home sales figures released by the National Association of Realtors Aug. 29 continue to show a housing market that can't keep pace with prior years of stellar performance. For the seventh month in a row, NAR reported that pending home sales were lower than year-ago levels, this time missing the mark by 2.3 percent. Compared to June pending sales, July had 0.7 percent fewer contracts under agreement, signaling that home sales in August and beyond may continue slowing due to prohibitive prices.
"Today's weakness suggests that home sales will continue to stagnate in the months ahead," Realtor.com chief economist Danielle Hale said in a statement on the report.
While data on overall home sales in July was also lower, recent reports from NAR and Realtor.com had suggested that the national market's inventory problem could be abating. The number of new and active listings began growing slightly in some markets by July, and more new construction began coming online as well. But even with higher rates of price cuts reported in several cities, Realtor.com's Hale explained that these trends haven't translated to stronger sales because they have been limited to the high-end of the market.
"Because inventory relief hasn't come in the price tiers where it's most demanded by buyers — affordable, entry-level homes — this influx of houses for sale hasn't translated into additional home sales," Hale said. "Solving this mismatch in price between buyer demand and homes for sale is the key challenge facing the housing market."
Even with weaker pending sales numbers, NAR's pending home sales index was still higher than average nationally during the month of July (at 106.2, where 100 is historically average). The West and Northeast regions saw the greatest weakness in pending home sales relative to seasonal trends, down 5.8 percent and 2.3 percent on the year, respectively. Sales activity was strongest in the South, which included states between Texas and Florida and as far north as Maryland. The South region's pending sales index came in at 122.1 in July.
"Contract signings inched backward once again last month, as declines in the South and West weighed down on overall activity," Lawrence Yun, NAR chief economist, said. "It's evident in recent months that many of the most overheated real estate markets – especially those out West – are starting to see a slight decline in home sales and slower price growth."