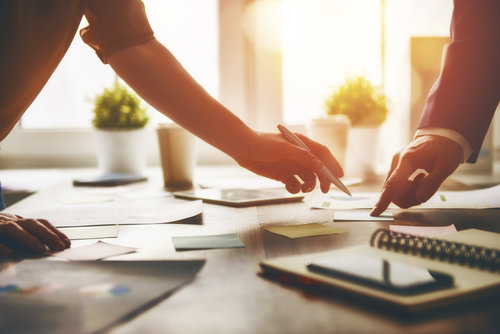 Real estate holding company Realogy has announced that it would begin selling franchise agreements for two of its brokerage brands, The Corcoran Group and Climb Real Estate. Corcoran is based in New York City and until now has primarily served markets on the East Coast, with a total of 2,300 affiliated agents in 33 offices, according to the press release. Climb is a brokerage and tech developer based in Silicon Valley that was acquired by Realogy in 2016.
The move to open more of its real estate brand portfolio to franchisees is likely a bid by Realogy to expand despite recent market headwinds. Realogy also owns other nationally recognized brokerage franchises like Coldwell Banker, Century 21, Sotheby's International Realty and several others. These and other established brokerages have seen their market share and profits come under pressure from insurgent competitors like Compass and Zillow, not to mention a sales slowdown across the U.S. housing market. Realogy stock had fallen nearly 40 percent year over year, according to recent market data.
"The decision to add two new franchise options to our portfolio is critical to Realogy's long-term organic growth strategy, and we believe demand for Corcoran and Climb will help us unlock additional franchisee opportunities, drive productive agent recruitment, and, ultimately, capture more share of the market," Realogy CEO and president Ryan Schneider said in a press release.
The first new Corcoran and Climb franchise agreements are expected to signed in early 2019. Meanwhile, Realogy plans to bolster company-wide strategies related to "enhancing the agent and consumer experience … expanding national business partnerships to better leverage its industry-leading scale, and innovating with new products, services, and marketing."