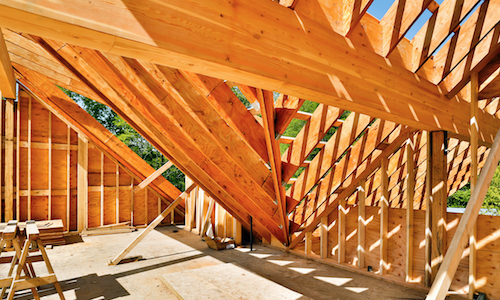 The most recent data from the U.S. Census Bureau and the U.S. Department of Housing and Urban Development on home construction activity sent mixed signals for next year's homebuilding outlook. While the number of housing starts grew 1.5 percent in October compared to the prior month, it represented a 2.9 percent decline from the same month last year. Also, much of the increase in residential building activity came from the multifamily sector rather than the single-family market.
Moreover, other measures included in the October report came in well below expectations. Residential building permit issues declined 0.6 percent over the previous month and is 6 percent below Oct. 2017. Home completions also fell 6.5 percent compared to the same month last year.
Overall, the report's headline figure showing month-over-month improvement in construction starts was overshadowed by continually weak activity compared to 2017 and analyst expectations. Economists surveyed by The Wall Street Journal had projected construction starts to grow by 2.4 percent in October, and permits to grow by 2.3 percent.
According to Zillow chief economist Aaron Terrazas, some of the poor performance in housing starts last month may be the result of recent damaging storms in the southeastern U.S. However, Terrazas noted that "last month's weakness was broad-based and today's October starts and permits data, despite some residual storm effects, gives us a clearer view into how builders nationwide are beginning to react and adjust to a housing market that is undeniably shifting under their feet."
From a somewhat more broad perspective, U.S. builders still seem to be performing well given the circumstances they have faced on the supply side. The Wall Street Journal noted that materials prices have fallen since earlier in 2018, softening the blow from gradually rising interest rates. Since the start of the year, builders have bet that a strong economy would lead to stronger sales, explaining why housing starts were 5.6 percent higher in the first 10 months of 2018 compared to 2017. Moving forward, though, shifting economic conditions may be encouraging a more cautious approach moving into 2019.