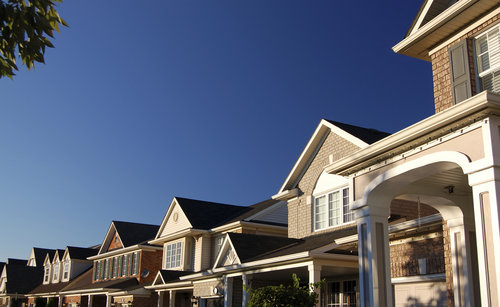 The National Association of Realtors reported Wednesday that existing home sales in November were up 1.9 percent from the previous month. That makes November the second consecutive month of increasing home sales as prices continue to moderate and listings stay up longer, prompting buyers to act. However, November's sales figures were still 7 percent below year-ago levels.
"Rising inventory is clearly taming home price appreciation," NAR Chief Economist Lawrence Yun said in a press release. Yun added that the market was sending mixed signals, particularly in Western states. In several of those markets, prices and inventory levels have not reached the point where supply and demand are evenly matched. The West, as defined in NAR's sales report, saw purchase activity fall 6.3 percent from October levels, and was down 15.4 percent year-over-year.
Yun added that the supply of housing at different price levels continues to be a challenge. "Inventory is plentiful on the upper-end, but a mismatch between supply and demand exists at affordable price points," he said.
NAR's concern over inventory was complemented by other housing market data released in the last week. On Dec. 18, the U.S Census Bureau reported that single-family home construction activity fell in November for the third straight month. Zillow economist Aaron Terrazas raised the question of whether the report was "a canary in the coal mine" for next year's housing market.
"This construction pullback is not due to lack of demand, and instead seems born out of builders' fears that it's almost impossible for them to profitably deliver new homes at the lower price points where that demand is strongest," Terrazas said. "Builders have struggled with rising labor, materials and land costs for years, and while materials costs have eased somewhat lately, labor costs have only surged higher."