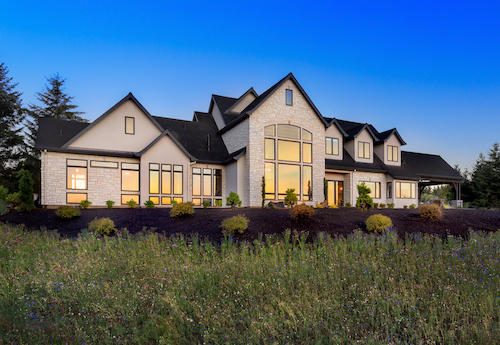 New federal tax breaks available to real estate investors and developers under the Opportunity Zone program have already attracted billions of dollars from funds set up to utilize them. But the program's complex, unfamiliar rules has also generated questions, many of which are going unanswered due to the federal government shutdown, which became the longest in modern U.S. history this past weekend. The Wall Street Journal published a story Jan. 15 featuring interviews with Opportunity Zone fund managers and partners who feel left in the dark at a critical time for the federal program that promised to stimulate blighted urban and rural areas. With the Treasury Department shut down since Dec. 22, numerous real estate investment firms that set up Opportunity Zone funds recently have complained that they have no ability to move forward on actually putting investor capital to use in the zones until the government reopens.
Several details on the mechanics of the tax breaks behind the Opportunity Zone program remain uncertain, even as money continues flowing to fund managers. The Journal estimated that at least "a few dozen firms" around the U.S. have raised Opportunity Zone funds valued between $100 million and $500 million each. The Treasury Department previously speculated that the tax break could eventually funnel $100 billion in capital to the more than 9,000 qualified zones around the country. The clock is ticking though: Unless the rules are updated or renewed, the tax breaks will expire after 2026. Investors are anxious to get in on the action soon, before the benefits diminish substantially.
In other news:
The hottest U.S. housing markets of 2019 are also expected to be some of the hottest job markets, according to a new Zillow report. In its analysis of home values, rents, population growth, income and unemployment trends, Zillow ranked San Jose, California, as the hottest home market once again. But not all winners are traditional hubs of high-tech jobs and talent. Orlando, Florida, ranked No. 2 on the list thanks to its reasonable median home value of $233,700 and anticipated 2.8 percent population growth. Atlanta ranked No. 4 with a median home value of $215,000, a typical household income of more than $65,000 and 1.6 percent anticipated growth.
Corelogic released a report on monthly rents for single-family home rentals, a market that has taken off in many cities where owning a detached home has become too expensive for the average household. Corelogic found that rents on single-family homes are increasing at a rate of around 2.9 percent annually as of Nov. 2018. In some cities, single-family rent growth is much higher: Las Vegas topped the list with 6.7 percent single-family rent growth in the last year. Rents on these properties also increased by more than 3 percent in both Atlanta and Miami.
The world's largest hedge fund manager and one of the most prolific asset management groups around today, is getting into commercial real estate in a big way. The Wall Street Journal reported Jan. 15 that Blackstone Group was nearly finished raising a planned $20 billion for what would be the largest real estate investment fund ever. Blackstone has already invested heavily in distressed commercial properties throughout the U.S. and internationally, and plans to continue those efforts across other commercial properties. The Journal noted that since Blackstone usually finances real estate purchases with $2 of debt for every dollar of equity invested, the fund's real purchasing power is actually closer to $60 billion.