By Lance Card, Chief Marketing Officer, Equity Real Estate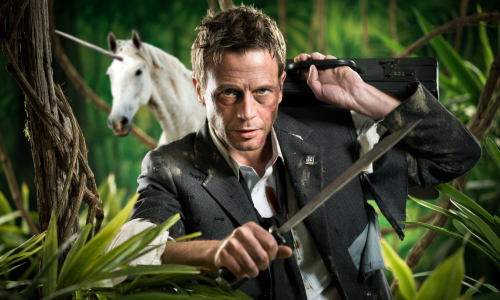 Whether you are a managing broker representing your own shop or you've franchised with a big box brand; whether you're a real estate agent working as a hobbyist or helping your clients buy, sell, and manage properties is a full-time passion; you know that there are tools and services a brokerage must provide in order to stay competitive. These "Must Haves" are the substance that sets a brokerage apart from their competition almost as much as the Broker's personality and branch atmosphere. So what are those "Must Haves" that appear to be so elusive on a whole?
Education: In the life of a Realtor, education comes first. Training is an absolute must in this industry and the brokerage that provides education agents can put to work and see almost immediate results is, indeed, a mythical creature. But it isn't just training that's needed, as information can be shared but not put to use. That's where mentoring comes in. Streamlined, proven, effective mentoring that takes an agent, teaches them the ropes, and then walks them through execution time and time again until muscle memory is established. Ongoing and useful training helps the agent feel a part of something bigger as well, which is necessary for this lonely industry to keep people engaged.
Empowerment: A brokerage must empower the real estate agent to be successful, providing effective, easy-to-use tools and resources without costing the Realtor an arm and a leg for the privilege. Additionally, the agent looks for the means by which they can drum up business. In most cases, a brokerage views this as another way to generate income off of the Realtor. The Unicorn Brokerage teaches the agent what they need to know to find a proper fishing hole, fish using the right bait, and how to cultivate an ecosystem of leads instead of providing the pool to fish in and stocking it with little brokerage fish and then charging the agent for a fishing license.
Lifestyle: Agents constantly are at work. They are on call throughout the day and into the evening. Their clients are their lifeblood and cannot be ignored. When a Realtor succeeds in negotiating a closing, it is often after hours and hours of thankless work. The commission is the saving grace… that is until a huge chunk of it is raked from them by brokerage fees, taxes, marketing, necessary tools, insurance, and other hidden costs. Now, the agent is desperate again and the cycle begins anew. Struggle to find the business, work long hours seven days a week, negotiate the closing, struggle to find the business, work long hours… When a brokerage can unselfishly spare the Realtor heavy and hidden fees, when necessary tools and resources are free, and when the basic costs of running a real estate business are severely reduced; well, that brokerage is as much a winner as the agent. The door has just been opened for the Realtor to earn a living without having to work 24/7. Life is better this way.
When it comes right down to the bottom line, Realtors talk a lot about the money they make. What's really being said is, "I've got a great life," or, "I want to have a better life." Yes, money plays into that but so does time and the ease with which something is accomplished. Agents and Brokers alike are interested in a better lifestyle and that's exactly what Unicorn Brokerages provide.
Equity Real Estate is just such a Unicorn Brokerage that wasn't converted to, or changed over from, a big box solution or a traditional split fee shop. It was born this way; born in 2002 to service the Realtor and help make their dreams come true. This nationwide brokerage is ranked in the top 0.05% of all real estate brokerages—a reflection of just how effective its model is for agents and brokers alike. This full-service brokerage is a rarity in the industry and deserves a look.
Providing a full-service solution at a flat fee rate is no easy task, as many other brokerages can attest. Being built on the model from the beginning, at a time when no one else was doing it, has allowed the Equity brand a solid foundation that's both exciting and enticing for the Realtor. But it isn't just to the real estate agents that Equity Real Estate appeals. Managing Brokers and Broker-Owners are enjoying a whole new level of living due to the Equity Way.
It turns out that helping agents be successful requires freeing the managing broker from their desk so that he or she may provide better training, mentoring, and availability. Likewise, removing the salary cap from the managing brokers and rewarding them for improved productivity and growth results in the highest average broker income in the industry, and that's just good business.
Equity Real Estate is coming to the Atlanta Area and opportunities exist for enterprising licensed real estate managing brokers to plant the flag and lead Atlanta Realtors to one of the wonders of the Real Estate world… the Unicorn Brokerage.
For more information, visit http://theequityway.com or call (801) 618-0645 and ask to speak with Randall Wall.