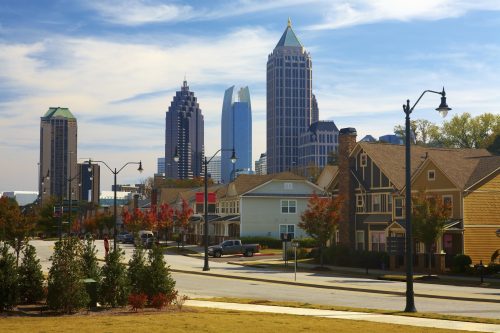 As 2019 breezes past, the June 2019 report from the Atlanta Realtors Association confirms that at midyear, the Atlanta real estate market is steadily shifting into a neutral territory between a market favoring buyers and one that favors sellers.
Stronger wage and job growth, atop reductions in mortgage rates, have been welcome signs for potential homebuyers. One of the most notable changes in Atlanta's real estate market is inventory. While new home listings decreased both in monthly and annual comparison by 12.7 percent, Atlanta area housing inventory totaled 15,127 units in June, a 5.1 percent increase year-over-year.
Growing inventory is one of the reasons home prices are rising more slowly now than in previous years. The market's average and median listing prices exceeded the pricing record set this May and positively outpaced 2018's figures. The median sales price in June 2019 was $300,000, a year-over-year increase of 6.0 percent. The average sales price was $367,000, up 4.9 percent from the previous year.
Atlanta Realtors President, DeAnn Golden commented, "The homes sales numbers are softening as compared to last year, although prices continue to steadily make gains. We would like to see more homes available for sale to help keep home prices manageable and allow more middle-class buyers to attain ownership opportunities."
With 39,132 permits—a 19 percent increase in just one year—Atlanta ranks No. 4 on the list of cities that will dominate home construction in 2019, according to Realtor.com. Given the current supply and demand situation, additional home-price gains are likely for the Atlanta real estate market.