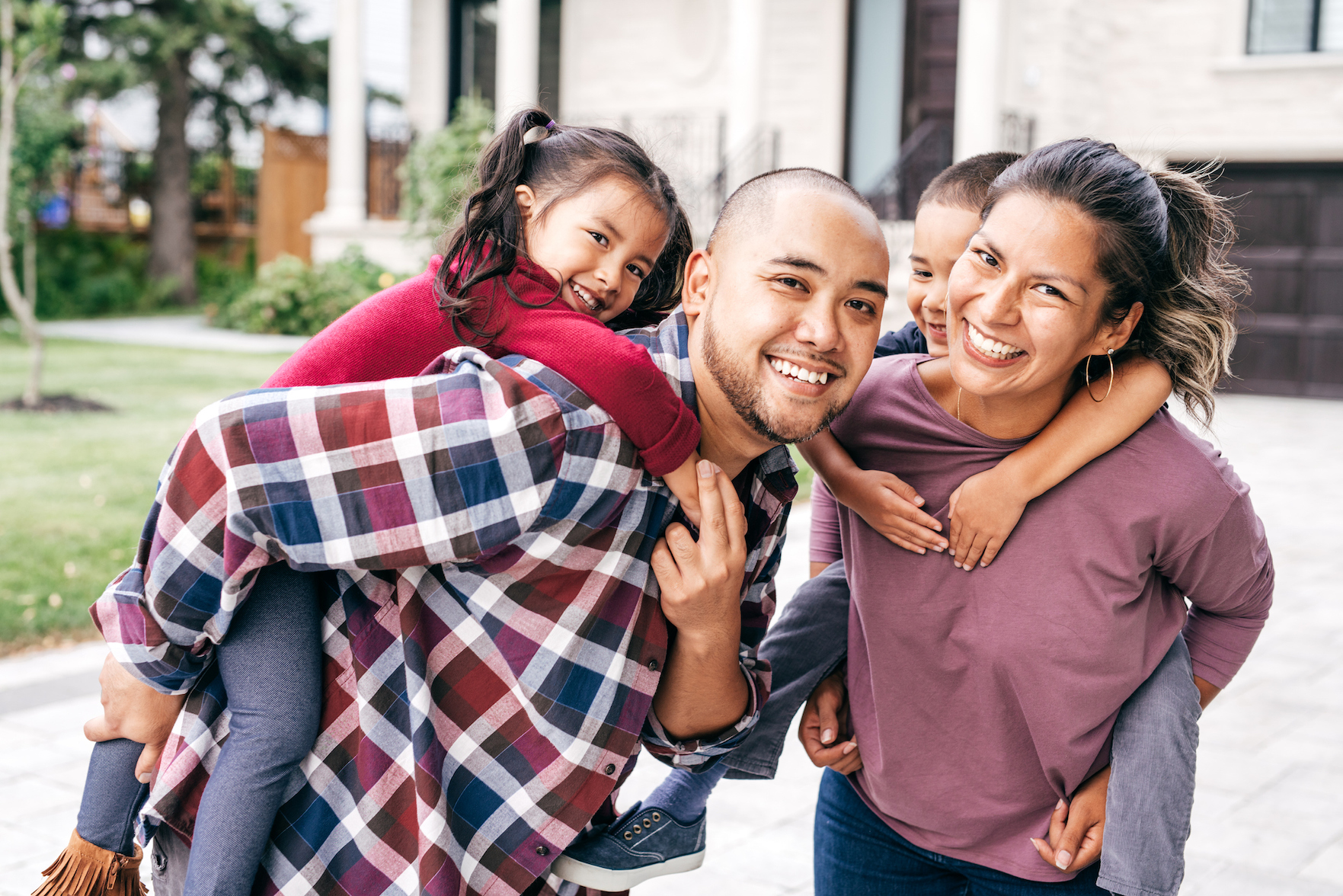 Hispanic and Latino-Americans comprise about 18 percent of the U.S. population, but have accounted for almost two-thirds of net growth in the U.S. homeownership rate since 2008. A recent report from the National Association of Hispanic Real Estate Professionals (NAHREP) explained this trend in great detail, putting the growing importance of the Hispanic homebuyer into sharper focus. What's less well known across the Latino-American community as well as outside of it: Why is homeownership so strong among this demographic, and how can real estate agents of all backgrounds help sustain that trend?
Achieving the dream
"It's all about the pride of homeownership," according to Mario Negron, co-founder and owner of the Houston New Home Team of RE/MAX Pioneers in Cypress, Texas. "Latinos strive for the American Dream, they want to be able to leave something for their children when they are gone."
Negron, who was ranked No. 28 in the nation in NAHREP's Top 250 Latino Agents Awards this year, said that foundational values closely held by much of the Latino community helped explain why this group is quickly becoming the face of the modern housing market. It's been that way for a long time — Negron said he purchased his first home at the age of 24, and his 21-year-old son recently closed on his own first home — but the rise of the Latino homebuyer since the Great Recession is nonetheless remarkable.
"Parents are pushing their children, usually millennials, into homeownership because they realize they missed out on it," said Luis Ortiz of RE/MAX Partners in Berwyn, Illinois, the No. 4 ranked agent on NAHREP's Top 250 list. Ortiz said he has seen a good deal of younger clients buying homes, even though memories of the housing crash a decade ago are still fresh for their parents, or even their now-adult children. That could explain a noticeable gap in enthusiasm for homeownership among millennials, and why Hispanic millennials appear ready to buck the trend.
Addressing misconceptions
Although Hispanic-Americans have been among the only ethnic group that added to the national homeownership rate in considerable numbers, they still face barriers including discrimination and a homeownership rate that still lags well behind that of non-Hispanic whites. As of the most recent data, the homeownership rate for Hispanics was 47.4 percent, while the rate for non-Hispanic whites was more than 73 percent, according to the U.S. Census Bureau.
NAHREP's 2018 report on the "State of Hispanic Homeownership" found more members of this group than average struggled with saving up for a down payment or meeting a lender's credit requirements. But these facts also require context. For example, Ortiz said, many of his older Latino clients have poor credit simply because they don't use credit cards or other debt. They prefer to pay with cash and are frugal with spending, traits that prove responsibility but don't appear on a credit report. He also said many are diligent savers who can actually afford a down payment, but hesitate to risk what might be their family emergency fund for a down payment.
"The only thing they are worried about is taking everything out of their savings account, in case something goes wrong," Ortiz said. He helps clients overcome those concerns by explaining the value of home equity and how to build credit responsibly. "They do like to save, they pay their mortgage on time, they have money to put down 20 percent," he said. "But Latinos also strongly believe in supporting one another, whenever a friend or family member needs help. That's why they might not want to spend those savings."
To guide his clients through the often confusing process of mortgage applications and credit reports, Negron likes to clarify some common misconceptions many first-time buyers have about credit. He also recommends they speak to at least three lenders before signing onto a loan — Negron has three who he always recommends but encourages clients to take the best offer from any lender they feel they can trust.
Building a relationship
Ultimately, trust is perhaps the most important characteristic that Latino-Americans look for in anyone they work with throughout the homebuying or selling process.
"They aren't looking at reviews or production numbers or brand names," said Luis Padilla, owner of RE/MAX Oceanside Realty in North Miami Beach. "They have to look you in the eye and connect with you on a personal level." The same goes for a Latino client's extended family, who often will be living in the home as well and will most likely be present for events in the process like showings, the inspection or the closing. When he drives clients to showings, Padilla said, "I've got a car full of three generations. And you have to get them all to buy in" when it comes to trust.
With multigenerational households more common among Latino homeowners, certain home features that ensure the comfort of each family member are also essential. Negron said that in Houston, one of the biggest markets for Hispanic homebuyers in the U.S., builders are only now catching up to the demand for homes that come equipped for a multigenerational family.
"If it's a two-story home, they usually want one or two bedrooms downstairs," he said, rather than a more traditional "master-down" floorplan with the master bedroom on the ground floor. "Master-up is one thing Latino buyers really want."
Padilla said he also tends to field more questions about the size of the kitchen from Latino clients. "The kitchen is where the family congregates," he said.