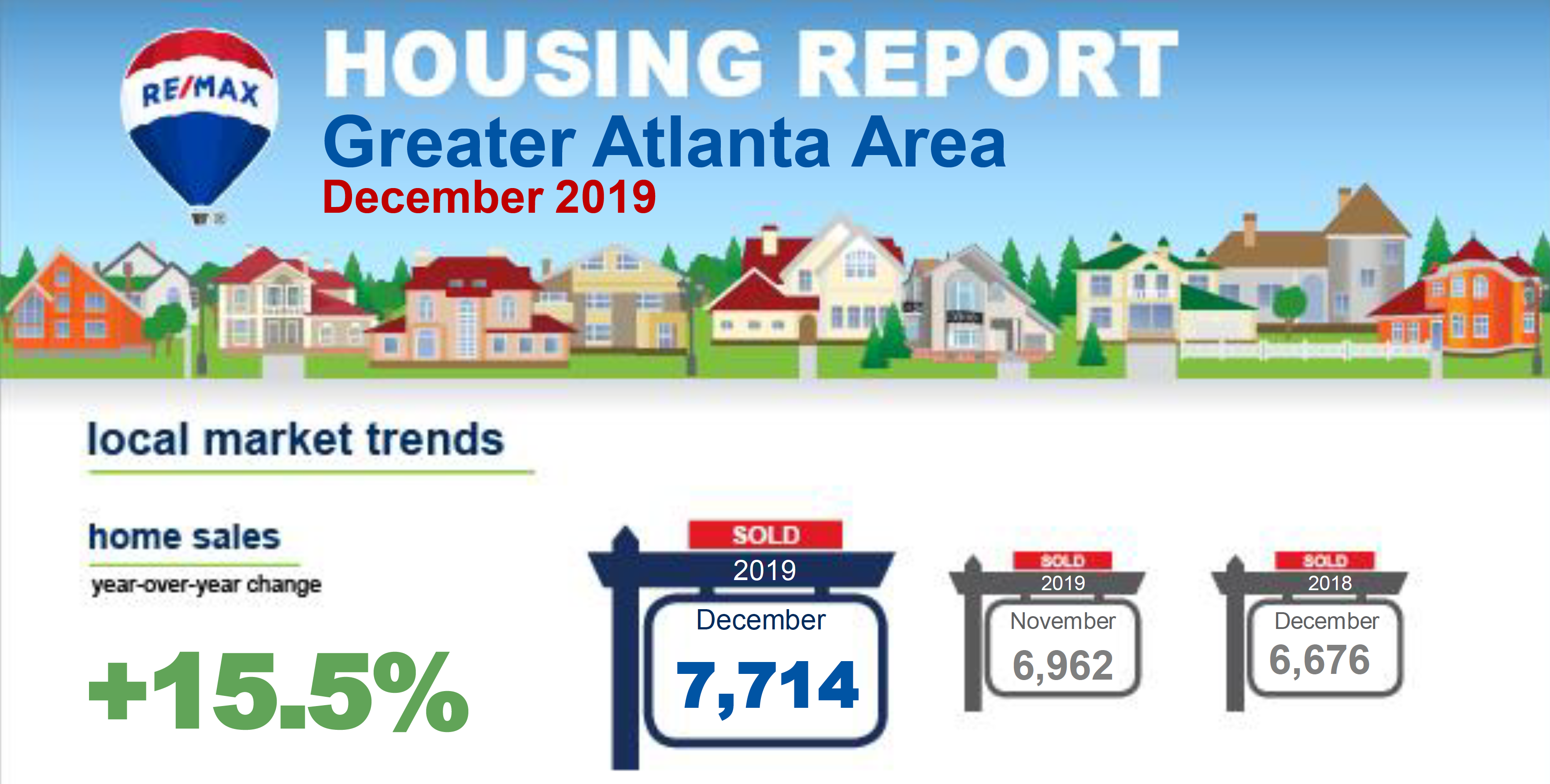 Home sales in the greater Atlanta area were up a whopping 15.5 percent in December, compared to the previous year, according to RE/MAX's monthly housing report.
Sales were also up 10.8 percent from the previous month, jumping from 6,962 sales in November to 7,714 in December.
The median sales price also was up 6.7 percent to $255,000 from December 2018. The month-over-month increase was 2 percent, according to RE/MAX.
The average 52 days homes spent on the market was the same as in December 2018, but up five days from the previous month.
Supply was down, however, dropping to 3.6 months in December from 4.8 months at the same time a year ago. That was slightly up from 3.4 months in November 2019.
"December finished with a record increase for Greater Atlanta home sales. Home sales increased more than 15 percent – the largest increase seen all year," said Jeff LaGrange, Vice President, RE/MAX, adding, "With buyer interest remaining strong, the 2020 housing market is off to an excellent start."