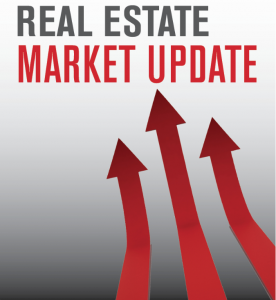 New year, new predictions: what will Atlanta's real estate market have in store this year?
The market has started to gain traction, and other factors – unemployment rates and job growth, for instance – have started to have a positive effect on Atlanta's housing market. According to Wells Fargo's Georgia 2014 Economic Outlook, Georgia's economy has had its strongest overall performance in about a decade. The unemployment rate has also fallen, and overall growth has been bolstered by the resumption of corporate relocations and expansions, as well as an increased population growth. In addition, home sales rebounded, home prices increased and the backlog of foreclosures declined.
Berkshire Hathaway's recent analysis of the greater Atlanta metro market measured recent sales, and while they have decreased, agent Todd Tucker says that despite these stats, 2014 will be a year of improvement in the housing market.
"We expect overall transactions to be lower in the first quarter of 2014 than the first quarter of 2013," he says. "This is due to the significant number of transactions that we acquired by large investors in the lower end of the market in early 2013. With the exception of these large investors, we expect general buyer demand to be slightly higher than 2013. The "pent-up demand" for housing is strong and more homeowners are recovering enough equity to be able to make a move. The two largest buying segments are first time buyers and baby boomers. Many first time buyers have saved down payments from living at home, others has rebuilt their credit and more have stable job situations. This all leads to more home purchases for that segment."
According to Berkshire Hathaway's analysis, inventory has increased 7.7 percent since November 2012, but is still down 34.4 percent from November 2011. However, new construction is on the rise, as well, and there are several counties in Atlanta – Forsyth, Fulton and East Cobb counties, in particular – that are booming due to an increase in the population as well as families moving to areas with good school districts. Because of this, although there is a shortage of desirable housing, in many of these desirable areas, the inventory is low, but new construction homes are being built quickly.
"New homes are re-emerging, but are being absorbed very fast, and new construction can't be built fast enough in these in-demand counties," Amy Norman, an agent with Keller Williams, says. "There is very strong demand for more energy-efficient and smart living homes. The existing available supply remains quite low, however, with all the new construction activity, I do believe inventory will be able to match buyer demand."
In addition, metro Atlanta has 5.1 months of available inventory at the end of November. That has increased from around three months early in 2013. But if you look by price point, there's a different picture:
$Under $100K: 3 Months
$100K – $200K: 3.8 Months
$200K – $500K: 6.4 Months
$500K – 1 Mil: 10.6 Months
$1 Mil – $2 Mil: 16.4 Months
$2 Mil+: 50.2 Months
"As you can see, the lower price points have less supply and the high end has too much supply," Tucker says. " Overall, we expect to see a more normal six months of inventory by the spring."
Unemployment and Jobs
The Bureau of Labor Statistics reported that the Georgia unemployment rate dropped to 7.7 percent in November 2013. That is 4 percent point lower than the previous month and a long way from the average of 10.1 percent in 2010. Wells Fargo predicts that we will see an average of 7.1 percent in 2014 and 6.2 percent by 2015. Georgia is back to out-performing the national economy. Clearly the real and psychological impacts of unemployment and under-employment have had a significant effect on housing demand. Wage growth still lags behind employment improvements. But it is getting better – slowly but surely.
2012 was the first year for positive job growth in Georgia. Based on the Terry College of Business August Report, expected an increase of 10,000 jobs in the state this year. A healthy economy always helps in housing- new buyers to area and move-up buyers.
"Our company participate in a lot of relocation projects and group moves," Tucker says. "We are starting to see big businesses move to the Atlanta region causing a positive effect on housing. It is true that some employees are relocating with little to no housing benefits but since prices are very reasonable vs. other parts of the country, Atlanta is a great place to call home."
Where is the 2014 Market Headed?
Data shows that 2013 ended with a slightly smaller number of transactions than 2012, and 2014 is expected to show a small increase.  The biggest moving parts to the market include the following:
·         The exit of large investors in the lower price points inflated the number of transactions in 2012 and early 2013.
·         The emergence of new homes again in 2013 is very healthy for our market. "We cannot build new homes fast enough to absorb the demand," Norman says. " That will change over time as we see more starts in 2014 and 2015.  By 2015, we expect new homes to be 35 – 40 percent of overall closings."
·         Trends for smarter living are very popular with baby boomers and first time buyers.
·         Areas with great schools and access to popular lifestyle choices will fare very well.
·         Traffic will continue to be a challenge – but will not have a major short-term solution that will impact housing.
"Our transportation options (airport, rail, ports) are desirable for businesses," Tucker says. "Metro Atlanta will be a very desirable destination for young people and businesses.  Our future is very bright!"