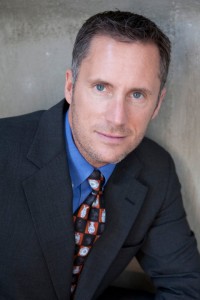 Every week, we ask an Atlanta real estate professional for their thoughts on the top trends in Atlanta real estate.
This week, we talked with Kevin Palmer, the CEO/founder of PalmerHouse Properties. A 25-year veteran of Atlanta's financial services industry, Kevin was previously the CEO/president and board chairman of one of the nation's largest securities broker-dealers and registered investment advisory firms. Under his leadership, PalmerHouse has grown to the No. 23 real estate company by sales volume in Atlanta in just seven years, and has received the PaceSetter Award from the Atlanta Business Chronicle three years in a row.
Atlanta Agent (AA): What housing trends are you paying the closest attention to, as the 2014 housing market starts to take shape?
Kevin Palmer (KP): There are actually three factors trends that we are monitoring closely. The first is interest rates; the second is inventory; and the third is underwriting standards.
Regarding interest rates, it's certainly a factor that many buyers are focused on. Our job is to make sure that agents train and educate potential homebuyers about interest rates. For some of us who remember the days of 15 and 18 percent interest rates, we still bought homes in those markets; so people will still buy homes if rates increase.
However, the Millennial generation – which is just now entering the home purchase cycle for the first time – all they have seen for the last five years are interest rates of 3, 4, and 5 percent; that's all their accustomed to. So we are going to have do some hand-holding where rising rates are concerned.
AA: New construction has come back to Atlanta in a major way; are you seeing any changes in new homes today from years past, say in their price or their features?
KP: There are two components to homebuilding in Atlanta – one is the in-town market, and the other is the suburban market. The in-town market is, as you would expect, is seeing the return of the in-fills, where homebuyers and builders are buying up the tear-downs and building new homes, rather than subdivisions. We're also seeing a significant increase in smaller multi-family tracts, where town homes are being built. That aspect of Atlanta's in-town market really hasn't changed from what we saw before the market downturn. So at least within Atlanta, the type of construction is pretty consistent. What we are noticing is that builders are much more competitive within the current marketplace, and they're more willing to negotiate on price, terrace level expansion, and upgrades.
We are also finding availability of lots to be a problem, especially for the smaller homebuilders. The big, national companies were able to secure quite a bit of land during the foreclosure periods, and so now, they're the ones who are coming in to build. But we're seeing the small builder struggle to stay competitive. He's just not as well financed or positioned for this recovery.
AA: Finally, according to recent stats that CoreLogic provided us, a third of Atlanta's home sales are still all-cash ….is that consistent with what you're seeing in your brokerage's transactions?
KP: Specific to the transactions that we closed last year, 38 percent of them were all-cash. And interestingly enough, the majority of those were not investors, but single owner occupant homebuyers, and we were seeing all-cash transactions ranging from $150,000 to $2.5 million.
The other factor that we've seen is the number of clients who, subsequent to their cash closing, secure a first mortgage on the property. In some cases, it's because appraisals are coming in low. In this rising market, appraisals are just not keeping up. Buyers are simply ahead of the most recent appraisal data. With mortgage rates still so low, even if you can pay cash, it just makes sense to get a mortgage. Plus, with the HMID (home mortgage interest deduction) still in place, it's almost free money.