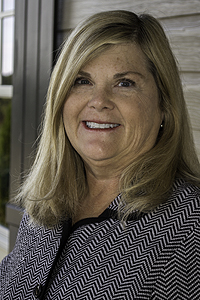 Every week, we ask an Atlanta real estate professional for their thoughts on the top trends in Atlanta real estate.
This week, we talked with Gay-Lynn Turner, a lifestyle consultant with Windsong Manor in Dallas. A graduate in journalism from Georgia State University, Gay-Lynn first worked in real estate during college, assisting with her father in commercial land sales. After graduation, she worked at NorthSide Realty/Coldwell Banker, and then moved to North Carolina, where she worked with Merrill Lynch Relocation and, eventually, returned to new home sales with D.R. Horton, where she was a top producer from 2005 to 2009.
Atlanta Agent (AA): What qualities would you say are most common among today's active adult homebuyers?
Gay-Linn Turner: The quality that our active adult homebuyer has is their need to be in a home that affords them a sense of community with their peers, the ability to travel and many share the desire to be in the vicinity of their grandchildren. They want to be able to attend the grandchildren's extra curricular activities.
AA: What home features are active adult homebuyers most interested in, when looking for properties?
GLT: Today's active adult homebuyer is most interested in a low/no maintenance lawn, single leve4l living with the option of a bonus room or a finished terrace level. They also want a high quality built home with the choice of luxury options and the ability to make changes to the home.
AA: Finally, what trends are you paying the closest attention to with your clientele, as the housing market continues to recover?
GLT: The trend that I send is our communities are attracting more buyers between the ages of 55 and 60. They are still working and are looking towards retirement and an easier lifestyle.