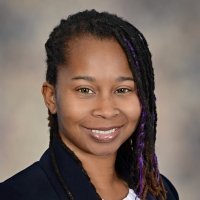 Every week, we ask a real estate professional for their Short List, a collection of tips and recommendations on an essential topic in real estate. This week, we talked with Nicole Borden, an agent with Coldwell Banker, who shared her top out-of-the-box tips to sell luxury homes.
6. Create a strong brand – Homebuyers need to know they can look to you to find the million dollar property of their dreams.  For instance, a lot of my clients are relocating to Atlanta from somewhere else in the US.., and they find my listings online. Since they're not in the Atlanta area to know my reputation, it's important that they know I'm an expert in the luxury market in Atlanta.
One strategy is to build trust online, every client needs to see right away that you are an expert. I continuously write blog entries about market updates and items that high-end clients might be searching for – popular private, gated communities, neighborhoods celebrities are drawn to – and post them through social media. Another way to brand yourself is to dress the part. On the same token you have to identify your Differentiation, for me it is my transparency, appearance and personality which stand apart from the rest.
Because real estate is so competitive you have to figure out what makes you different and better than your competitors, and become known by those differences. For instance deep purple, symbolic of royalty, is my brand color.  To deepen this connection I use this color in my gift giving, special correspondences and even in my hair. Having strands of deep purple hair again further sets me part and it's a great conversational piece.
5. Actively Listen & Take Notes – You never know when a buyer and seller client of yours will match up. As you get buyer and seller clients, keep track of what buyers are looking for, and always look through your existing sellers to see if you already have a buyer's dream home. This is extremely important when it comes to foreign buyers or luxury buyers who are relocating — they don't have a lot of time to see everything, they just want what they want and quickly.
4. Don't be Afraid to Door Knock Cold Call & Make Sure Your Have Items of Value – Mastering this approach can take some time.  To avoid rejection it is best to cold knock in communities where you already know someone.  Once they answer the door tell them you know their neighbor, and that's why you're in the neighborhood.  Explain to them you have a buyer interested in the community and if they know someone who might be interested in selling their home. As long as you don't single them out and ask if they're interested in selling their own house, it's a no-pressure situation. And to avoid getting the phone hung up on you let the callee know that you're a licensed real estate expert in their ZIP code and ask if they are interested in being on your mailing list to stay up to date with the real estate market and what's going on in their neighborhood—this approach again takes the pressure off them.  The callee might say no, or ask questions about their market or home, or sign up to get my newsletter, where they could know of a prospective buyer or seller who should work with me—the possibilities are endless.
3. Tell the Story of the Home/Price Reduction Is Not Marketing – The story of the home makes it anything but ordinary.  The home itself can always be used as a pitch.  Share with your potential clients everything about the home, from the brand name appliances and types of materials, to the style aesthetics and architecture. This even includes the neighborhood and amenities. I have relocated several buyers to St. Marlo Country Club community, where celebrities tend to live and enjoy the 24 hour guard at each gate entrance. When families are relocating her that want to be near people who have the same interest and demands as them. Something that is rare in quality and privacy is a must for a celebrity or someone in the limelight.
2. Know Your Client – What do they do in their free time? Do they own jets, horses? Where do they shop? Where do they spend their money?  In conducting web research on your clients you can find out more about them—which enables you to develop a profile of what will interest them in the sell or purchase of their home. Also sending a short questionnaire and up-to date account of my existing listings can be beneficial. People don't always know what they want, but when forced to articulate a price point and what architectural style and amenities they might gravitate to, locating their new home can be that much quicker and painless.
1. Continuously expand your circle –  I am involved in several charities, do a lot of humanitarian projects and am on several boards. Share your listings with organization members and event attendees. Even if they aren't interested in my listing, they might have a friend or client who is.  Every so often also reach out to different companies and forge relationships with the decision makers.
Bottom Line is that we should always be learning, and you have to think about your real estate business in the same way—neverending work in progress. Todays agent should always be a step ahead.
Nicole Borden is an agent with Coldwell Banker Atlanta in Johns Creek/Duluth. A second generation Realtor, Nicole is not only a short sales expert, but also a leasing specialist, property manager, rehab contractor and luxury real estate. She has worked with A-List celebrities as well athletes, managers at Fortune 100 companies and international clients.