One-stop shopping offers benefits to homebuyers, but they still want agents' help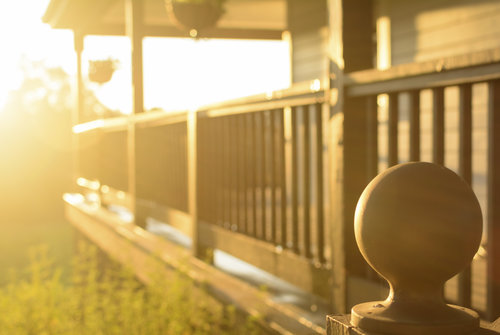 Fifty percent of recent homebuyers used one source, or one-stop shopping (OSS), to procure homebuying services, according to a National Association of Realtors survey. That is compared to 29 percent of homebuyers in 2008.
However, real estate agents were a trusted source of information for OSS, with 52 percent of respondents saying they would trust a real estate agent to provide information. Family and friends was the only option higher, at 54 percent.
Additionally, buyers would prefer the firm providing services to be associated with their real estate agent, including closing services (72 percent), home warranty (65 percent), home inspection (63 percent) and mortgages (51 percent). The survey polled more than 1,100 recent and future homebuyers online in Sept. 2015 on their habits and trends when searching for a home to purchase.
Saving Time and Money
When asked why consumers embraced one-stop shopping, 81 percent said that they saved money when firms offered discounted prices, while 75 percent said that they had the ability to compare rates across a variety of providers and 74 percent said that it made the homebuying process more efficient and manageable.
Buyers who used one-stop shopping felt more happy with the end result as well. Sixteen percent of respondents said that using one-stop shopping made getting a mortgage far more likely, compared to 5 percent of respondents in 2010. Respondents who used one-stop shopping saw higher overall satisfaction with the overall homebuying process (8.3 on a one to ten scale, versus 7.7 who used multiple sources).
What's Next For One-Stop Shopping?
Earlier in 2015, NAR commissioned the Swanepoel | T3 group to analyze the real estate industry from multiple angles. The resulting study, called the "Danger Report," analyzed the various threats that exist to the current real estate system, one of which was the potential for a one-stop shopping experience outclassing the MLS system.
Portals worldwide, the report explained, are making it easier for prospective homebuyers to search for homes without having to use the MLS system. The next concern is what happens if those portals use their technology to create a a better experience than traditional brokerages, both for consumers and agents alike, by adding more services and conveniences to their product at lower prices.
It's clear that homebuyers are not comfortable cutting agents out of the process – again, 52 percent of the participants in NAR's survey trusted agents – but as the Danger Report warned, that process could very well change with the right portal offering.