Some Americans think 2016 will offer more of the same for housing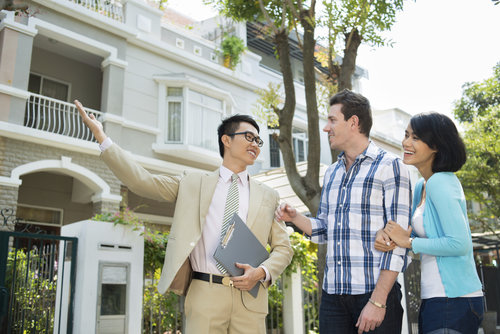 Earlier this week, we reported on a new realtor.com study, which featured a largely positive list of trends that will change heading into 2016. Trulia published their own survey of 2016 housing predictions, which polled Americans who are not so optimistic that things will change so quickly.
We've pulled the three most important findings from Trulia's survey:
1. The American Dream is Still Strong – Seventy-five percent of adults, and 80 percent of Millennials, still believe homeownership is a part of their personal American Dream. The Millennial number was the highest percentage in five years, which bottomed out at 65 percent in 2011. However, home sellers are not feeling very optimistic. Only 30 percent of adults said 2016 would be better than 2015 for selling a home, down 14 points from last year, and 20 points from the year before that.
2. Renters are Still Struggling – Considering the current renter affordability crisis, it's no surprise that a majority of America's 43 million renters want to transition to owning a home, especially Millennials; after all, in a majority of the country, historically low interest rates mean that buying is cheaper than renting.
However, many struggle financially to make that jump. When asked about the biggest obstacles to homeownership, 55 percent of renters cited not being able to save enough for a down payment; that was on par with the previous two years of studies, as was having a poor credit history (35 percent) and qualifying for a mortgage (33 percent). There were two notable outliers: only 22 percent of renters said rising home prices were a concern, a decrease from 32 percent in 2014. On the flip side, 36 percent said not having a stable job was an obstacle, an increase from 24 percent in 2014.
3. Millennials are Still Cash-Strapped: With Millennials absent from the homebuying market, thanks to slow wage growth, student debt and an overall demographic shift, some think that 2016 might be the year that breaks the mold for them, especially considering the earlier survey finding that Millennials do want to buy.
However, when Millennial renters were asked what would encourage them to purchase a home, the responses were interesting: 51 percent of Millennials said a new job, promotion or raise (versus 44 percent of 35 to 55 year olds); 50 percent said being able to save for a down payment (versus 40 percent of the older demographic); and 36 percent said an improvement in their credit history (versus 29 percent). Without the means to save or get an adequate loan, Millennials look to be in the same spot they were last year – stuck renting.