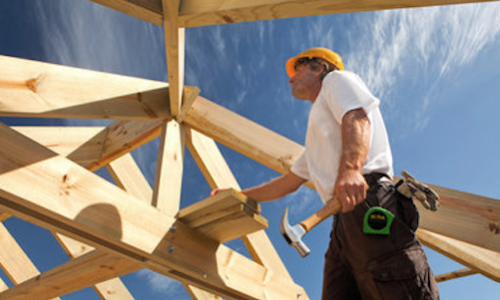 Everyone knows the construction industry is facing a labor shortage. Some speculate a worsening of that shortage is imminent. But at least one person – Betsy Scott, director of the think tank Housing Innovation Alliance – believes there is a solution to help spark labor growth.
Scott is not a builder, but she's been working in the space for more than a decade, evaluating and proposing strategies to increase the delivery of high-quality housing across multiple markets.
In a recent post authored for Builder magazine, she proposes four methods to help "grow and sustain the labor pool" that could be implemented over a 12- to 18-month period.
She writes: "It requires direct involvement, a hands-on commitment from everyone. It's our problem, and ours to solve as an industry."
The following is what Scott suggests (in a nutshell):
1. More veteran mentors – Millennials will fill future labor pools, but they won't move into the construction sector unless they're properly intrigued. Scott writes that, so far, Millennials haven't been sold on the industry as a career destination, and added that mentorships from exiting veterans would be more appealing to them than vocational programs.
2. Retrain and recruit – The biggest deficiency of skilled labor is in framing carpenters. Other construction skills, such as roofing and drywall, are in less demand. In her article, Scott suggests retraining laborers to fill skills gaps. That extends to servicemen and women, she wrote, as many in the military pick up skills translatable to construction.
3. Local education is key – As we've heard from local associations already, encouraging and facilitating local education is an important part of recruiting the new generation of homebuilders, but Scott wants to see more from the associations. She wrote: "If your HBA is already involved, get on it; if not, push that agenda, at the chapter level or on your own."
4. Don't stick with stick frames – Scott writes that over 90 percent of new homes are stick built, and stick framing a home requires a lot of manpower. The future of more efficient home building, according to Scott, is rooted in house panelization or including "a measure of modular." However, realistically those shifts will take time. While builders transition, they can supplement labor by bargaining with lumber yards or truss suppliers, of which 60 percent of the top 100 offer "component manufacturing and installed sales," the latest ProSales 100 survey confirmed.