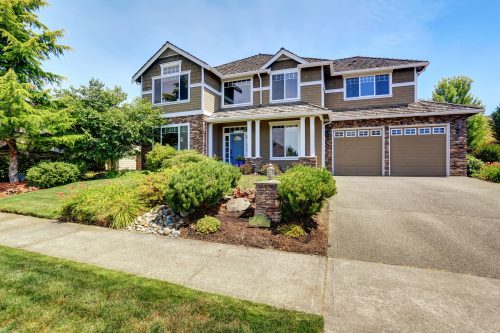 After two consecutive months of decline, existing-home sales around the country rebounded by 3 percent from January, according to the National Association of Realtors.
Existing-home sales grew from 5.38 million in January to 5.54 million in February and are currently up 1.1 percent from last year.
"A big jump in existing sales in the South and West last month helped the housing market recover from a two-month sales slump," says NAR chief economist Lawrence Yun. "The unseasonably cold weather to start the year muted pending sales in the Northeast and Midwest in January and ultimately led to their sales retreat last month. Looking ahead, several markets in the Northeast will likely see even more temporary disruptions from the large winter storms that have occurred in March."
The median price for all existing-homes increased 5.9 percent to $241,700 this February, up from $228,200 in February 2017. This increase was the 72nd straight month of year-over-year gains.
Total housing inventory sits at 1.59 million existing homes available for sale, which is 8.1 percent less than the 1.73 million available a year ago. Total housing inventory has decreased year over year for the past 33 months, according to NAR. Unsold inventory is currently at a 3.4-month supply, down from a 3.8-month supply a year ago.
In February, properties stayed on the market for an average of 37 days, down from 41 days in January and 45 days a year ago. Of all homes sold in February, 46 percent were on the market for less than a month.
"The very healthy U.S. economy and labor market are creating a sizeable interest in buying a home in early 2018. However, even as seasonal inventory gains helped boost sales last month, home prices – especially in the West – shot up considerably. Affordability continues to be a pressing issue because new and existing housing supply is still severely subpar," Yun says.