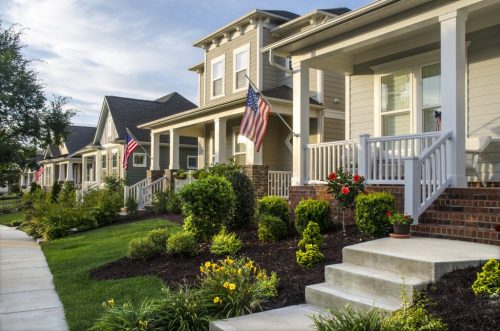 The latest U.S. home sales report from RE/MAX shows that buyers are snapping up homes in near record time.
Across 54 metro areas included in the survey, listings lasted only 46 days on average before being placed under contract. Only one other month in the 10-year history of the RE/MAX National Housing Report has posted a lower figure for average days on market, reflecting the longstanding trend of high housing demand.
"Be prepared — that's my message to potential homebuyers in this summer selling season," RE/MAX CEO Adam Contos said, according to a news release on the report.
While total sales in May were down 2.8 percent from the same month last year, they exceeded April 2018 sales by 14.5 percent. Continually high demand and low housing supply helped increase median sales prices 7.8 percent year-over-year, to $251,673. National housing inventory figures as measured by months of supply were virtually unchanged on a monthly and annual basis at 2.5 months, according to the RE/MAX report.
Contos and other real estate analysts remain bullish on home sales despite broader economic factors that would suggest a slowdown. One recent survey from Laurel Road confirmed sentiments held by many in the industry following months of strong sales: Americans are no longer holding off on their homebuying plans even as prices and mortgage interest rates tick upward. But that does put pressure on buyers to find an experienced agent and act quickly to find a great home in a hot market.
"Make sure you are pre-approved with a lender, try to make a clean offer with no contingencies and, if possible, consider offering favorable concessions to the seller such as a flexible closing date," Contos advised.