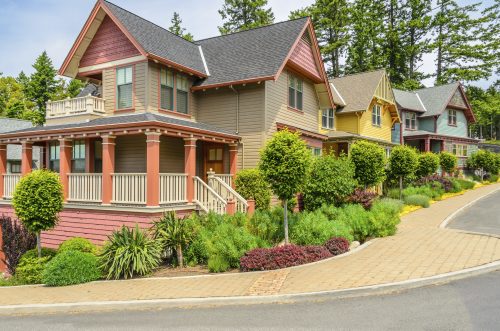 The latest release of new home sales numbers from the U.S. Census Bureau and the Department of Housing and Urban Development reported the number of new homes sold in July fell 1.7 percent from the previous month, marking the second consecutive month that both new and existing home sales have posted losses.
With July's new home sales figures, this segment of the housing market is now seeing its slowest pace of sales since August 2017, according to the National Association of Home Builders, which came as a surprise to economists who generally expected an uptick.
Despite disappointment in July's new home sales data, the report from the Census Bureau and HUD contained several promising insights, too. Total sales in this segment were up 7.2 percent year-to-date compared to the same period last year, and inventory jumped 2 percent from June to post a year-over-year gain of 12 percent. That has most economists and builders feeling optimistic in the long run, not only for new home sales but for the broader residential market as well.
"While the numbers were not what many hoped the macro report would be, the on-the-ground narrative from builders we talk to is still positive, indicating that in spite of "air pockets" of missing mojo, the story is still constructive," Builder Magazine editor John McManus wrote. "It's not uncommon for national trends to gloss over, or fail to pick up currents of improvement in their earlier stages, as we expect will occur as more and more entry-level communities, homes, sales efforts, and deliveries account for an increasing percentage share of the overall new-home market.
With recent stagnation in many housing market indicators so far this summer, the only metric that continues to grow ever-higher is sales prices. According to Realtor.com chief economist Danielle Hale, this could be what ultimately decides whether home sales stay strong or cool off heading into the tail end of the year.
"Today's new home sales report won't entirely put to bed concerns about a housing slow down, but it does give reason for optimism," Hale wrote in response to the new home sales release. "This year's building and growth in new home sales has helped alleviate shrinking inventories for both new and existing homes which have been a major obstacle to home sales. Now home shoppers are starting to see more choices, but not necessarily in the price range for which they're looking."