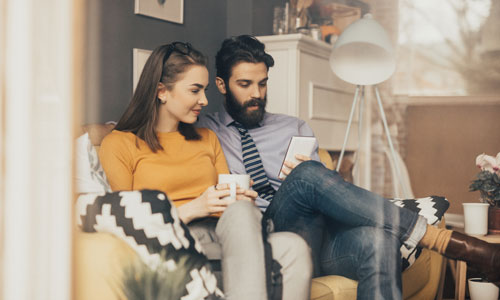 More national brokerages have announced plans to join other real estate firms like Zillow and Opendoor in piloting an instant-offer home listing service, often known as iBuying. On Sept. 25, Realogy, which owns major residential brokerages like Coldwell Banker, Century 21 and Sotheby's International Realty, unveiled plans for its "cataLIST Program," which will allow homeowners to list and sell their homes for cash online within one business day.
Two days later, Keller Williams confirmed that it was testing an iBuyer service of its own, and had already closed around 100 transactions through the program. Details on that service were not yet available, but the brokerage said it was in the process of developing it through its in-house KW Labs division.
The basic concept behind iBuying services has become more popular as startups like Opendoor and OfferPad have grown substantially in just a few years. Zillow and Redfin began testing similar services in the last year, soon followed by traditional brokerages. Most of these platforms allow homeowners to receive an offer on their home without a formal appraisal, and if they accept, close the transaction and receive a cash payment in a matter of days. The convenience and ease of iBuyer services, almost entirely online, have been touted as key selling points.
As traditional brokerages enter the iBuyer space, they will undoubtedly aim to leverage their brand recognition to overcome the skepticism many consumers, not to mention real estate professionals, have about the concept.
"With many other cash offer models, consumers lose the value and expert opinion a top real estate professional brings to the table," Realogy said in a press release for its new iBuyer program, cataLIST. Under its model, homeowners who decline the auto-generated cash offer may instead choose to list with a Coldwell Banker agent.
"The cataLIST Program gives agents the distinct advantage of being able to offer their customers either the great listing experience they have long provided or an alternative to the common sale model, one that is convenient and expedites the home sale process," said M. Ryan Gorman, president and CEO of NRT. "The cataLIST program keeps our independent agents at the center of the transaction and additionally arms them with a powerful tool to compete with iBuyer players in their marketplace."
Realogy is pilot testing the cataLIST program in Atlanta and Greater Dallas, with plans to expand it to Tampa later in 2018 and additional markets in 2019. Many other iBuyer programs are also limited to certain U.S. markets for now.