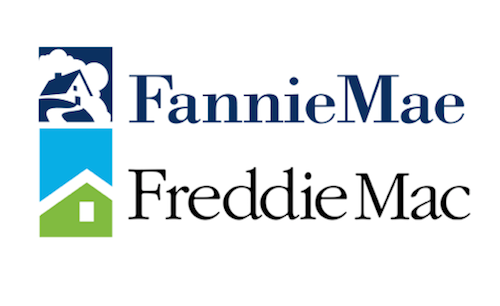 The Federal Housing Finance Agency, which oversees the federally owned mortgage corporations Fannie Mae and Freddie Mac, announced Nov. 27 it will increase its conforming loan limits for the third consecutive year in 2019. After not changing the limits between 2006 and 2016, the FHFA has reversed course from previous policy to keep pace with rising housing costs.
The FHFA's nationwide conforming loan limit will increase 6.9 percent in 2019, to $484,350. This applies to single-family home loans in all but a handful of U.S. counties, the minority of which are considered "high-cost areas" and subject to higher limits, which would be considered jumbo loans. In most high-cost counties, the FHFA said, the limit for 2019 will increase to $726,525 on average.
Conforming limits will not increase in 2019 in 47 counties where the FHFA did not see significant home price growth over the last year.
Fannie and Freddie's conforming loan limits dictate which single-family home mortgages may be deemed acceptable (or "conforming" to its standards) by the agencies to finance through government sponsored lending programs, like FHA loans — as well as which loans the agency will repurchase from originators on the secondary market. This helps Fannie and Freddie fulfill its mandate of providing credit access to a broad base of American consumers while controlling risk.
Housing groups including the National Association of Realtors applauded the announcement, saying it would help keep homeownership within reach of the average American.
"Without this assurance that loan limits keep up with home price growth, borrowers across the country risk being pushed out of the market altogether as mortgage rates and rising home prices continue to hold back potential homebuyers," NAR president John Smaby said in a press statement on the FHFA announcement.
The FHFA also released documents that detail the conforming loan limits in each U.S. county, including an interactive map highlighting high-cost areas.