Real Estate In Brief: Shutdown effects, moving trends and more
by Andrew Morrell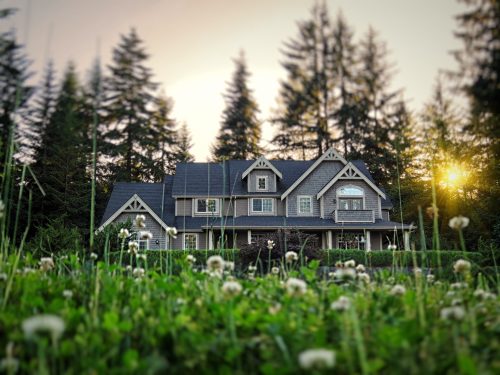 The partial shutdown of the federal government continued into its 13th day as the House of Representatives' new Democratic majority was sworn in Jan. 3. With scarce hope for a quick resolution to the funding lapse, federal agencies continue to release guidance for consumers and businesses that could be impacted. Some of the shuttered agencies, like the Department of Housing and Urban Development, are warning of delays in loan processing activities that could damage financial markets unless funding is restored soon. Fannie Mae released a memo Dec. 26 to all single-family home sellers and their financial representatives outlining the array of services that will cease as the shutdown continues. Among them: the processing of FHA loan applications, requests made to the IRS for tax documents, Social Security number validation and more. Instructions outlined in the memo were given under the assumption "that the shutdown will be temporary in nature," but the agency cautioned that additional guidance could still be released "if the shutdown lasts for a prolonged period."
In other real estate news:
Wells Fargo reached a $575 million settlement with all 50 states and Washington, D.C. on Dec. 28 related to its long-running consumer fraud case. Federal and state investigations have found widespread evidence of fraud committed by employees, with the first such disclosure in September 2016. Since then, the bank has agreed to pay a $1 billion fine to federal regulators as well as smaller settlements for other cases. Each of the settlements relate to findings that the bank's employees routinely opened checking and savings accounts without customer permission, overcharged mortgage borrowers and committed other forms of fraud. Wells Fargo has taken responsibility for the bulk of the claims against it, having replaced much of its executive team and thousands of other employees.
Data from cross-country moving service North American Van Lines ranks Idaho, Arizona and South Carolina among the top destinations for out-of-state movers in 2018. On the other hand, Illinois, California and New Jersey had the highest percentage of outbound moves performed by North American Van Lines last year. The company found that out-of-state movers tended to migrate from states where property taxes are relatively higher, and into states where taxes are lower. Learn more about how the recent tax reforms may be impacting homeowners' choices.
When foreclosed homes flooded the housing market in the wake of the Great Recession, institutional investment firms went on a buying spree. Today, more Americans are choosing to rent single-family homes rather than purchase them, but investor-owners are running out of cheap properties to buy. The Wall Street Journal reported that some of the biggest firms that own single-family rental properties in the U.S. are now considering building their own houses to respond to supply shortages. Institutional investment firms like Tricon American Homes and American Homes 4 Rent traditionally buy and rent out detached housing units, but have lately been purchasing more new construction. This could create a new market for builders, although other competitors like Invitation Homes (the largest owner of single-family rentals in the U.S.) told the Journal that they weren't planning to take on the risk of developing properties as of yet.