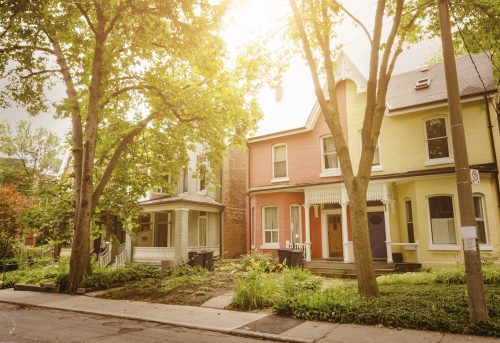 Lender optimism jumps as rates drift lower
The latest survey of mortgage industry sentiment from Fannie Mae found lenders markedly more optimistic about their business prospects at the start of 2019. While still negative overall, the results of Fannie Mae's Mortgage Lender Sentiment Survey rebounded considerably in the first quarter of 2019 so that on net, only 8 percent more respondents were more pessimistic than optimistic about profit expectations. Contrast that with fourth quarter 2018 results, when net sentiment was negative 34 percent, or mostly pessimistic.
On closer analysis, Fannie Mae senior vice president and chief economist Doug Duncan said most survey respondents had overwhelmingly negative expectations for growth in the purchase loan sector in the last three months. However, much of that pessimism was counterbalanced by confidence in the three months ahead.
"Lenders' improved demand outlook going into the spring selling season bodes well for our forecast of relatively flat mortgage volume this year following the double-digit drop in 2018," Duncan said in a press release on the survey.
Unexpectedly low mortgage rates at the start of the year may be contributing to renewed faith among lenders that profits won't continue to slide. The day after Fannie Mae's lender sentiment survey, Freddie Mac's weekly report on mortgage interest rates found the 30-year fixed commitment rate fell to fresh lows.
"At 4.31 percent, the average 30-year fixed mortgage rate is at its lowest since February of last year," according to Freddie Mac's March 14 report. "While these low rates will certainly get the attention of prospective homebuyers, the supply of homes for sale remains stubbornly low."
Housing starts spike, new construction sales stumble
The U.S. Commerce Department, which releases a number of regular reports on key economic indicators including construction starts and new home sales, is still catching up from a data backlog caused by the prolonged government shutdown earlier this year. Based on those reports, U.S. homebuilders are playing catch-up themselves, with some positive results. A March 8 release of January home starts indicated a sharp rebound in construction activity after a dismal December. Single-family starts grew 25.1 percent between December 2018 and January 2019, and were also up 4.5 percent from last year. Home completion rates also grew on an annual (2.1 percent) and monthly (27.6 percent) basis.
"It didn't take long for the wounds left by December's starts and permits data to heal," Zillow economist Matthew Speakman wrote of the new data. "It was a difficult end to 2018, but builders appear primed for better days ahead."
On the other hand, January's new home sales data, released just a few days later, were less inspiring. The Census Bureau reported new construction sales were down 6.9 percent from December and 4.1 percent lower for the year. Prices on new homes also fell 3.8 percent year-over-year, although inventory grew 14.3 percent. On the heels of strong builder data, Speakman said the new home sales figures were disappointing but not entirely surprising.
"The partial federal government shutdown and the harsh winter weather that affected much of the country both weighed on economic activity," he wrote. "But our bet is that buyers will prove resilient as winter turns to spring, and throw their hats into the ring with the benefits of falling mortgage rates, falling home prices and rising inventory."
Realogy taps new CFO, hopes to woo Wall Street
Realogy Holdings Corporation announced March 11 that it had appointed Charlotte Simonelli as its new chief financial officer, as well as treasurer and executive vice president. Simonelli most recently served as CFO for the medical devices arm of health and retail giant Johnson & Johnson.
Replacing interim CFO Tim Gustavson, Simonelli joins Realogy at a challenging time for the largest real estate franchisor in the U.S. After a poor quarterly earnings report last month, Realogy's stock price sank to an all-time low. NRT, the largest brand in the Realogy portfolio that includes Coldwell Banker, Corcoran, Century 21 and Sotheby's International Realty, was primarily responsible for the company's lower earnings.
"Realogy is an industry leader with unmatched scale, and I look forward to working with the team to leverage the company's resources, including technology and data analytics, to drive improved business results going forward, Simonelli said in a press release announcing her appointment.
Is open concept falling out of favor?
Throughout homes, apartments, offices and more, open concept floor plans have become among the most popular of all design trends. Removing walls or designing without them has come to define modern building. But as a recent feature in the Boston Globe points out, open concept is not without its detractors, and now real estate agents and homebuilders say they are hearing more complaints about it from clients.
"The pendulum is swinging back," one local builder told Globe reporter Beth Teitell. "The reality is that life can be loud."
Teitell spoke with several local real estate professionals as well as residents, one of whom was in the process of adding some walls back to her kitchen after having them removed in a remodel. The owner said she and her husband had experienced what is becoming a trend all its own: open concept remorse.
"Buyers are moving away from uninterrupted views," said Loren Larsen, a Compass agent in Boston. Larsen said clients often cite a desire for privacy in their requests for more traditional floor plans, as well as concerns about clutter that can be hard to hide when wall space is limited.