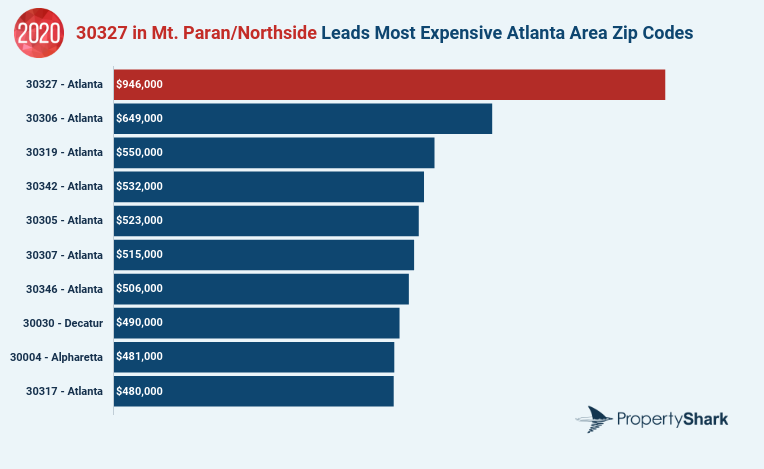 Property Shark has released its ranking of the top 100 most expensive zip codes in the country.
While the Atlanta area didn't register in the top 100, analysts also released a list of the top 10 priciest zip codes in the metro area based on residential transactions closed between the first of the year and Oct. 15.
Zip code 30327 (Mt. Paran-Northside) led the pack in the Atlanta area with an average home price of $946,000.
The priciest neighborhoods are not always the hottest, though. Check out our coverage earlier this month showing the hottest zip codes, according to online real estate company Opendoor.