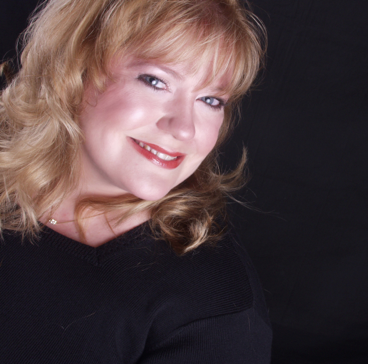 Every week, we ask a real estate professional for their Short List, a collection of tips and recommendations on an essential topic in real estate. This week, we talked with Ursula Lowther, an agent with Keller Williams Realty First Atlanta, on how agents can think outside the box when marking their listings.
We have all heard of flyers, agent caravans and open houses. Those are all great. Here are some ideas that are outside the box:
7. Make sure that you put your listings everywhere that you can – While that can take time, it doesn't always have to cost money. Think outside of just the GaMLS and the FMLS. You can enhance your listings for free on Trulia and Zillow. Also, look at Craigslist, Facebook, Twitter, LinkedIn, realtor.com, Homes.com, Google+, Pinterest, ListHub, Postlets.com and others.
6. Make sure your photos are bright, clear and focused, and that they feature something – We have all seen the photos that are so dark you want to turn a light on, or the blurry photo, or the photo that was taken through the rain covered windshield. That is no way to show your listing in its best light. Professional photographers typically charge under $150. Use them. If you can't afford that, then make sure that you are using a high-quality digital camera with a 1600 X 1200 (2MB) minimum setting. Make sure the room is well lit, or that you have the right lighting available. Also, make sure you use the maximum numbers of photos in your listings. There is nothing more frustrating than the listing that has one photo, or God forbid, no photo.
5. Make sure you title your photos with keywords about the property – That allows optimization on Google Images and other search engines.
4. Write about your listings – Make sure you write blog posts and press releases about your listings. Have your seller give you their favorite features of their home and why they love the area. And don't just write about it once. Change it up every week or two. Make it fresh.
3. Find the agents that are selling in the price range and area of your listing – Look up the homes that have sold around your listing in the MLS. Find out who the selling agent was and personally email them, call them or write them, letting them know there is a new listing and personally inviting them to preview your listing. Tell them you are looking for feedback. You would be amazed at how many agents would love to do this for you. People like helping other people. And when they do make sure you write them a personal "Thank You" note with a Starbucks gift card. You will build a great relationship for life.
2. It is all about videos these days – Do a video of the home. It doesn't have to be all professional and perfect (although those are great). Why not make them fun and creative? I recently saw a video with a woman walking quickly through the house with the camera following. She would mention a feature of the home that was a benefit for making her life easier. That same agent also had another one about putting together a pool party at another home. Get creative to make it memorable. How great would it be if your video went viral?
1. Reverse prospect your listings on various sites including your MLS, Fusion, Trulia, etc. – This allows you to find buyers that are looking for listings like yours. Instead of waiting for the buyers to find your listing, you find them.
---
Ursula Lowther works the Metro Atlanta Area, including Alpharetta, Smyrna, Peachtree Corners and Sandy Springs, among other areas. A 30-year resident of Atlanta, Ursula previously worked in commercial construction sales, and is a chairman of the Community Service Committee of the East Metro Board of Realtors.