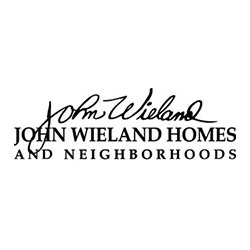 This year, John Wieland Homes and Neighborhoods is celebrating its 45th anniversary by remembering its company history and looking ahead to several upcoming projects.
As a leading Southeastern home builder, John Wieland Homes and Neighborhoods has remained a trendsetter for new homes and master-planned neighborhoods, recognized for leading edge design and excellence in quality and customer service. Now with an array of new neighborhoods and new floor plans being released, the builder is inviting homebuyers to explore the latest and join the celebration with a limited-time offer of $4500 towards any new John Wieland home purchased by June 15, 2015.
Founder John Wieland began his now-iconic brand in 1970 in Atlanta, using a Volkswagen Bug as both an office and delivery truck for construction materials. Three years later, its first model home was opened with a retail price of $5,000, and the company established itself as an industry leader with a series of firsts – introducing Atlanta's first New Home Design Center, popularizing new sun room and spa bath designs and building a number of iconic design concept houses including The New American Home in both 1989 and 2002 and House Beautiful magazine's "House of the '90s." Constant innovation paired with a focused commitment to excellence in quality and service also brought the industry's highest honors including National Builder of the Year, the National Housing Quality Awards and America's Best Builder.
Today, with more than 30,000 John Wieland homeowners across the Southeast, the company continues to innovate to provide leading edge luxury design tailored to the lifestyle of today's move-up home buyers. The company unveiled its Signature Portfolio in 2014, an inspired new collection of home designs expertly refined and detailed, as well as new Signature Standards including features like ten-foot ceilings, Wi-Fi ready homes and smart technology thermostats in every home. The company also introduced its new Online Design Studio, allowing home seekers and buyers to explore an array of personalization options any time from the comfort of their computer or tablet. In addition, more than a dozen new John Wieland neighborhoods are planned for introduction in 2015, offering dynamic new lifestyle settings.
To learn more about John Wieland Homes and Neighborhoods or to see the terms and details of the special $4500 anniversary offer, please visit www.jwhomes.com.