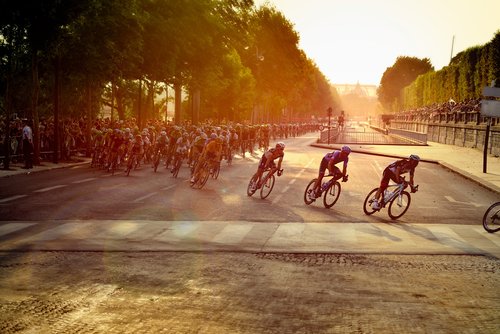 Atlanta city officials are taking applications until June 12 for a new chief bicycle officer, who will oversee a plan to enhance the city's bike lanes, improve bike-share programs and help bicycle education efforts in order to make the city more safe for bicyclists.
Atlanta's city bike lane network has about 45 miles of lanes. City leaders hope to add at least 15 miles by the end of the year, and plan on reaching a total of 90 miles.
"We certainly have room to improve," said Rebecca Serna, a member of the Atlanta Bicycle Coalition. She helped secure $250,000 in funding for the chief bicycle officer position in order to address the many problems with Atlanta's current bicycle lane network.
One of the largest problems Atlanta faces is the fragmentation of the network, leading to bicyclists either biking through red lights on the street or on the sidewalk because of the lack of dedicated bike lanes. This creates traffic jams and puts both bicyclists and drivers in danger.
Some motorists believe that by narrowing the already congested streets to create bicycle paths will create more traffic problems than they solve.
"You just never know if someone is going to turn in front of you," said Bimberly Kirkland, an Atlanta motorist. "The last thing you want to do is hit a biker."