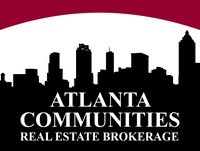 Atlanta Communities Real Estate Brokerage, LLC has been named to the 2015 Inc. 5000 Fastest Growing Private Companies in America for the second consecutive year. In 2014, the company hit the $1 billion sales mark.
Atlanta Communities was one of only 159 real estate-related firms in America to make the list. That is up from 127 companies the year before, showing an improvement in the real estate market throughout the country.
Judson Adamson, the founder and CEO of Atlanta Communities, spoke to the accomplishment of making Inc.'s list.
"In the competitive metro Atlanta real estate market, this is an extraordinary accomplishment for our hard-working team," Adamson said. "With the incredible support of our clients, we have proven a new, independent real estate company can flourish in the metro Atlanta real estate market," says Judson Adamson, founder and CEO of Atlanta Communities."