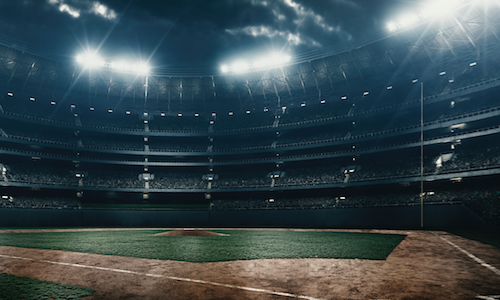 Baseball may not enjoy the same status it had in its glory days as the country's greatest pastime, but in many places it remains as a significant influence on real estate.
Well, its stadiums do.
A new report from real estate listing portal Trulia highlights the impact, or at least correlation, between major league baseball stadiums and surrounding home values – "surrounding" meaning within one mile.
Researchers for the website analyzed 29 stadiums – they excluded Toronto's Rogers Centre – and found that the majority (18) were ringed with properties having higher median values than that of the overall city's. It was mostly newer stadiums (built after 1999) that correlated more positively to home value – though, some older stadiums were accompanied by high median home values.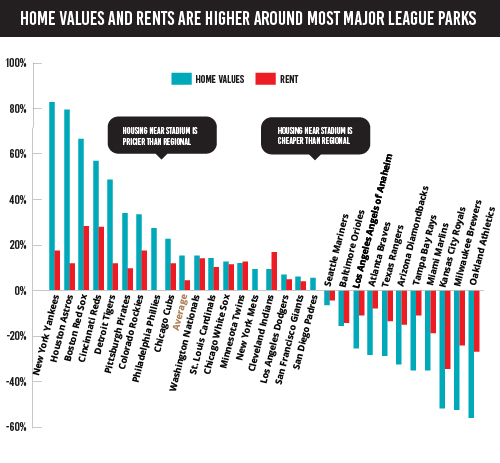 Turner Field, home of the Braves, is one of the older stadiums that rests among a bed of lower-value homes and lower-rent apartments. Within a mile of the stadium situated in Atlanta's Summerhill neighborhood, Trulia reported the median home value as $117,710. That's 28.4 percent below the city's overall median value of $164,361.
But while low-value homes surround Turner Field, it's unlikely the stadium is to blame.
At the turn of the 20th century, Summerhill was a fairly prosperous African-American community – the first such development in the city – and it housed many of the city's influential civic and business leaders. However, as was the case in many cities, segregation and discriminatory housing policies (such as urban renewal) usurped the community's success, forcing decay on the area.
Revitalization has taken place over the past two decades, and the community is poised to continue improving, but the area has yet to overcome its history.