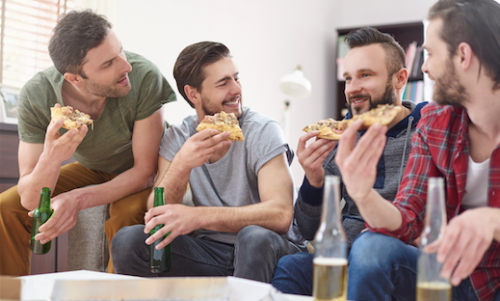 Today's graduates are more likely to be living with their parents than graduates from the previous decade. According to Zillow's analysis of 2016 Census data, 28 percent of recent graduates live with their parents — up from 19 percent in 2005.
Zillow attributes the drop of graduates moving out to stricter lending standards, higher rent and home prices, and a shortage of entry-level inventory for potential homebuyers.
In cities that were dramatically affected by the housing market collapse, the numbers of recent graduates living with their parents are even more pronounced. For example, in Las Vegas, where home values dropped 62 percent after the crash — more than any other major market — the number of graduates living at home went from 13 percent in 2005 to 39 percent in 2016.
As living with parents after college becomes more popular, less people in their twenties are living with their romantic partner in every major metropolitan area analyzed. Las Vegas was, again, the most extreme drop — falling from 47 percent in 2005, to 29 percent in 2016.
In Atlanta, the number of college graduates living with their parents increased from 14 percent to 26 percent between 2005 and 2016. The number of college graduates living with their partner dropped from 45 percent to 34 percent.
"As many millennials who recently graduated into the Great Recession can attest, underemployment or more precarious jobs make it much harder to save up enough to move out. When rents keep climbing and competition is fierce for the most affordable homes, living with mom and dad can be a good option to build up some savings," said Aaron Terrazas, senior economist at Zillow.
You can see more statistics on Atlanta's graduates below.